You write an email late at night, but you don't want to send it just then. It may just get buried in the pile of other emails that will arrive after it. Besides you don't want your contact knowing that you have been doing catch-up work at 2 a.m.
The Send Later button that Wizy.io puts in your Gmail as you compose your email will solve the problem for you.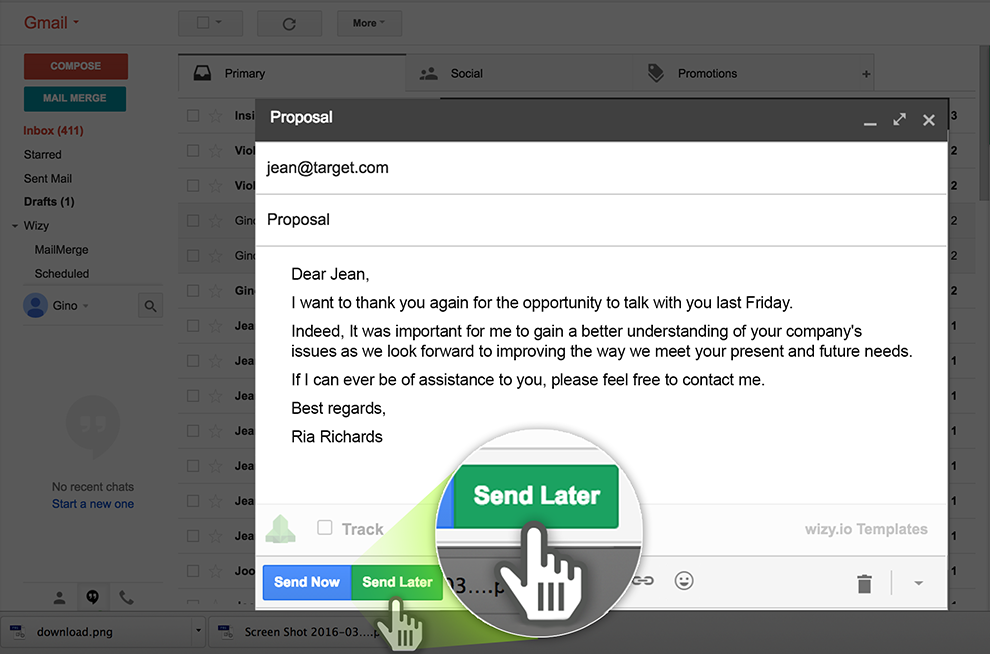 Click on the button, and you will find a menu with five pre-selected times: in 1 hour, in 2, in 3, tomorrow at 8 a.m., or tomorrow at 3 p.m. If none of these suit you, choose "At my specified time." The time zone is automatically set to the timezone of your Chrome browser, but you can change this if you want. Set the day and the time you want your email to arrive in your contact's inbox, and you are all set.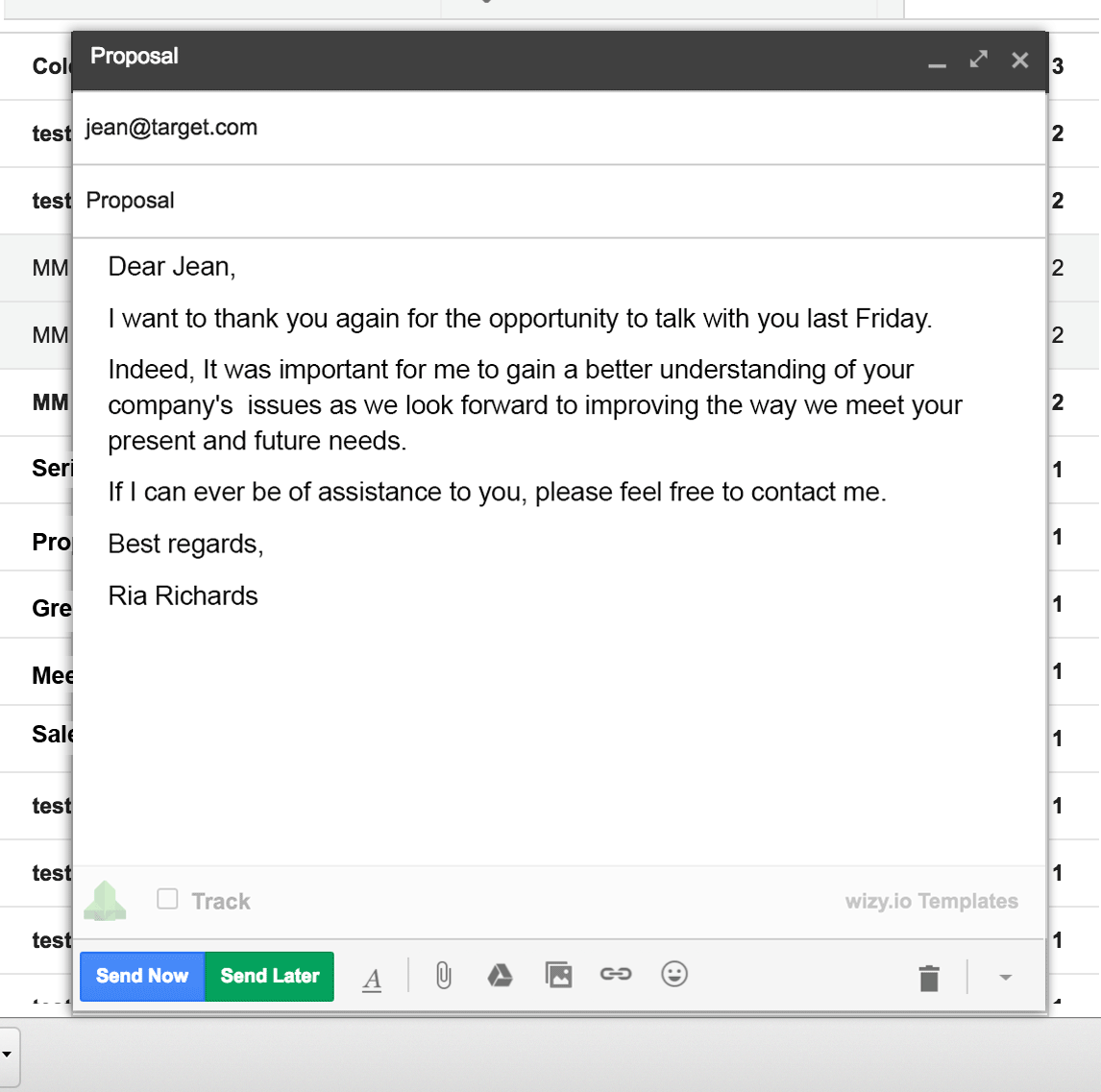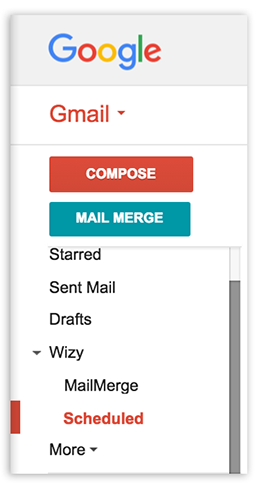 What do you do in case you change your mind? If you want to reschedule the email, or you don't want to send it anymore, go to the Scheduled Mail label in the menu sidebar on the left of your Gmail. Click on it, and find a list of all the emails you have scheduled.
When you click on a scheduled email, you will see a yellow bar running on top of it. Click on Reschedule to change the time it arrives in your contact's inbox. Click Cancel if you don't want to send the email anymore.

Get your emails arriving exactly when you want them to! Try Wizy.io right now.
Register to get early access to our beta!
Get an invite
---
Also published on Medium.