You will be sending an average of 40 emails per day this year, says technology research firm Radicati. An easy way to keep an eye on all of them is by using the Set Reminder button that Wizy.io puts inside your Gmail. A reminder is an email that will be sent to you, based on a few simple conditions that you set down. For example, you can tell the application to let you know if your email has not been replied to two days after you send it.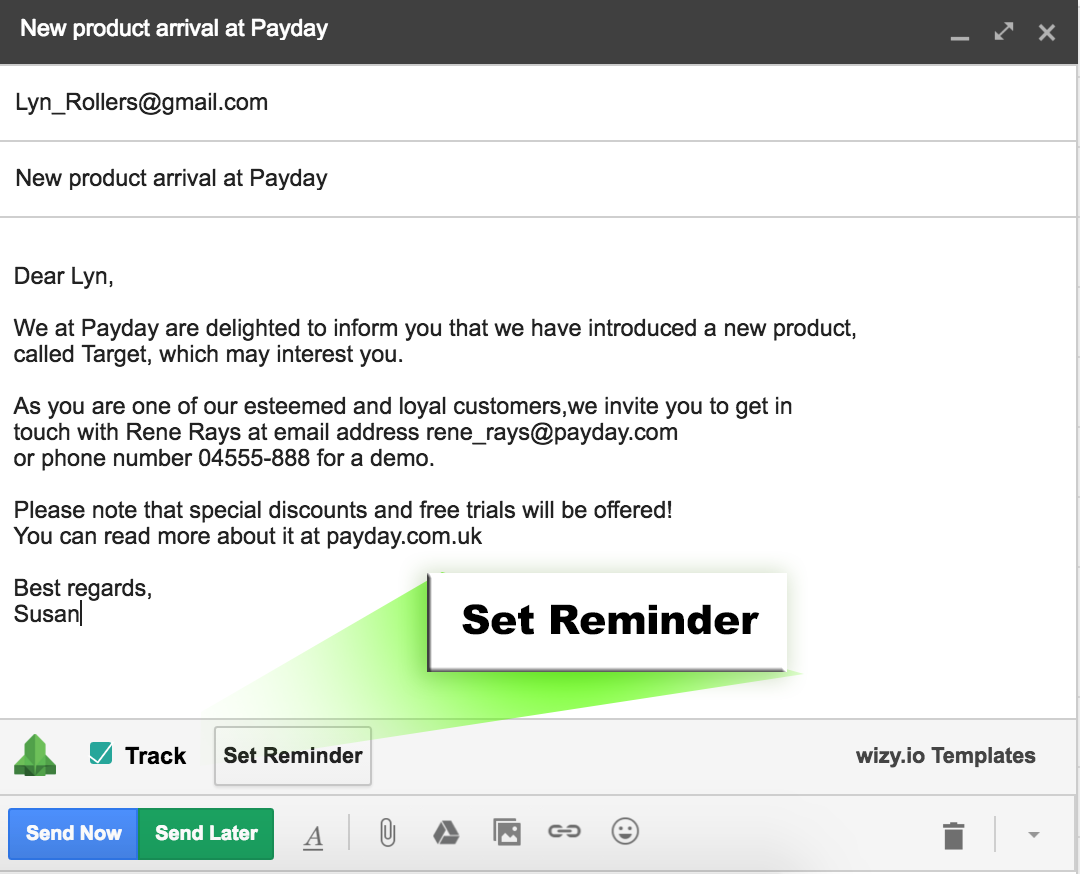 After you have written your email, before you hit Send, first click on Set Reminder. You will see a menu. Tell the app to remind you if your email is not opened, if it doesn't get a reply, or regardless of these factors. You can also write a note to yourself about the reminder.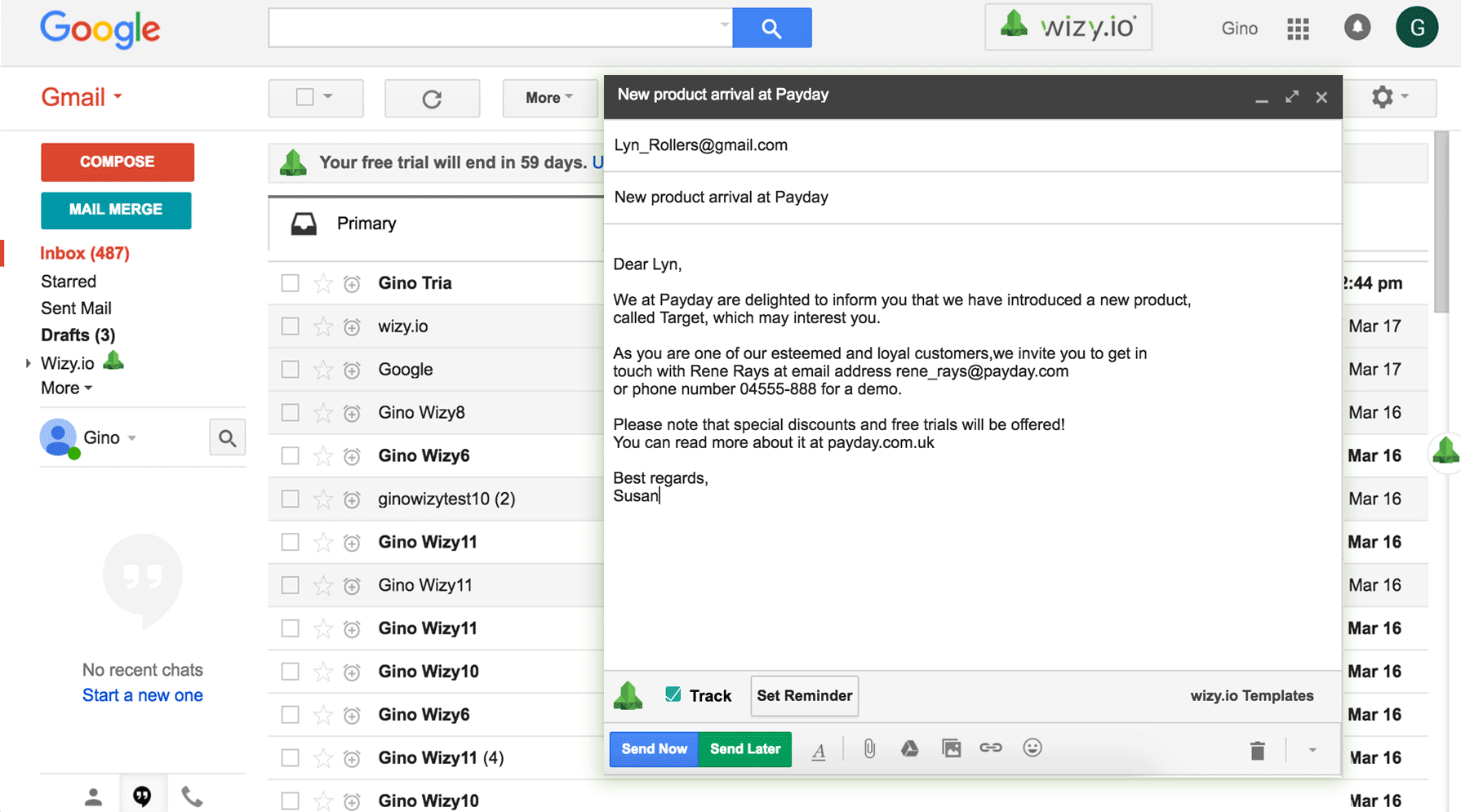 The menu proposes six time choices: in 1 hour, in 2 hours, tomorrow at 8 a.m., tomorrow at 3 p.m., in 2 days, or in 1 week. You will get a Reminder after this time elapses. You can also set your own time. As soon as you have done this, a note will appear at the bottom of your compose box, telling you when the reminder has been set for. Send your email.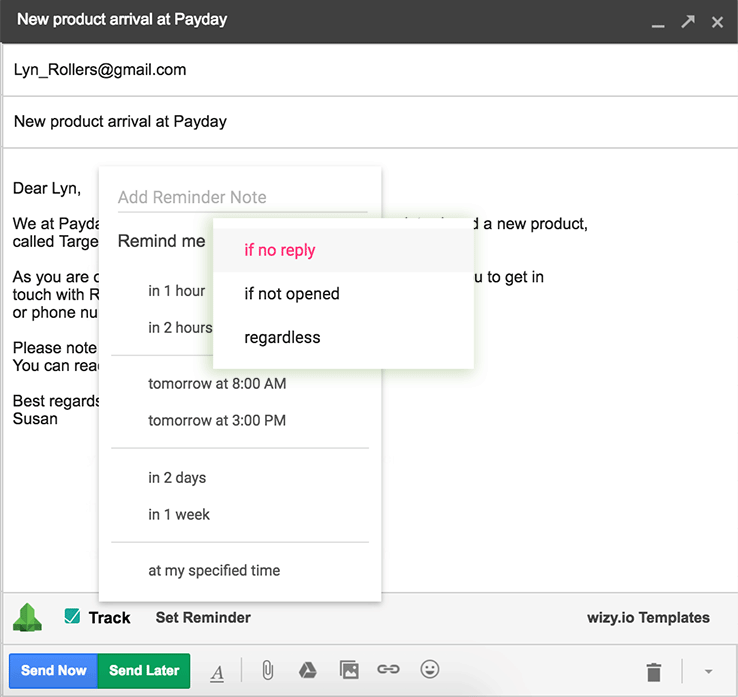 Need further confirmation that a reminder will be sent to you? Open the sent email. Hover over the clock icon on the upper right corner of the message. A tool tip will let you know when you get your reminder.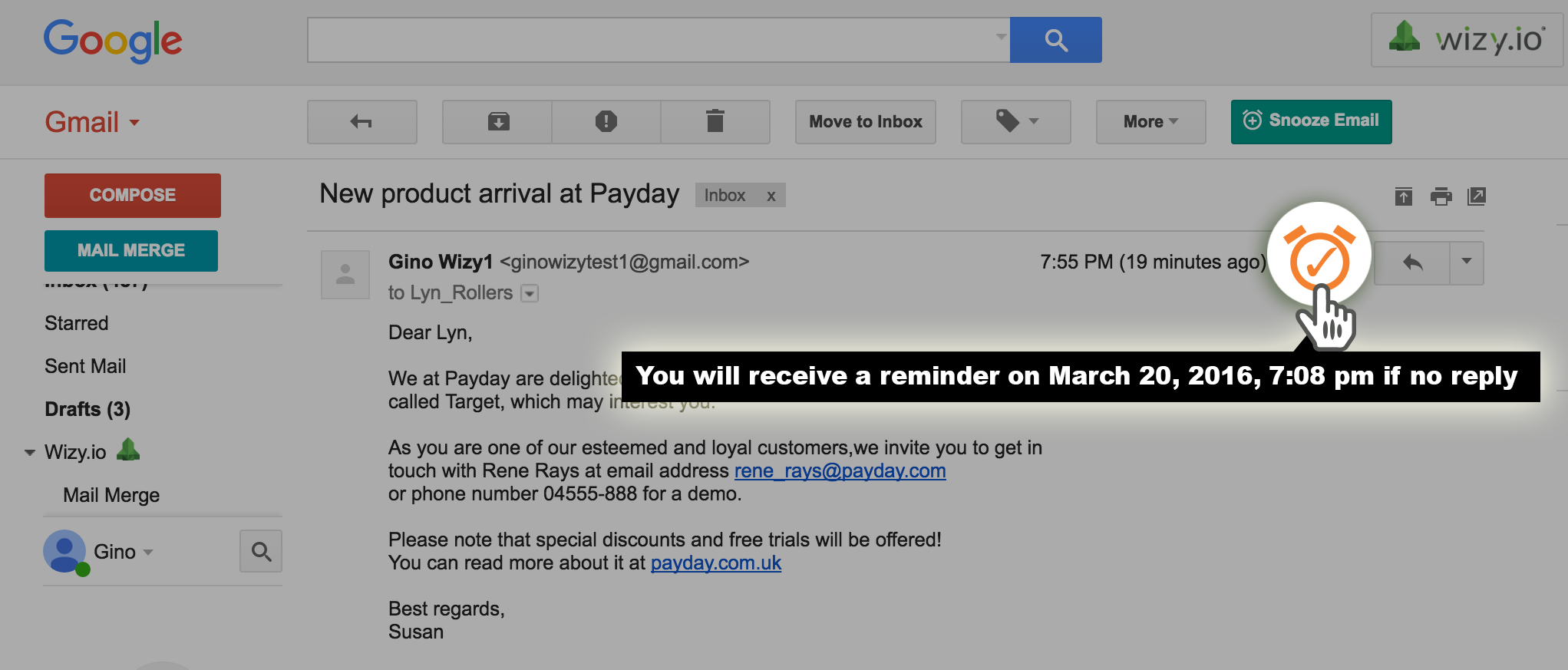 If you are going to use this function with Send Later, remember to set your reminder first before scheduling your email.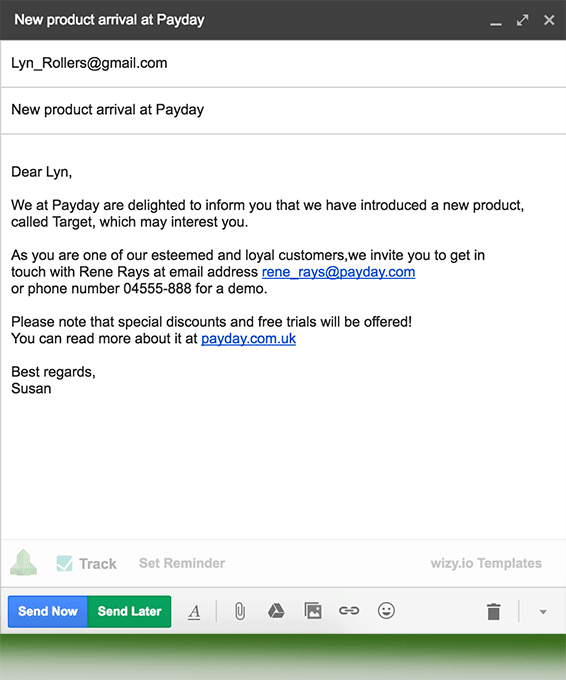 Stay on top of all the emails you send. Try Wizy.io right now.
Register to get early access to our beta!
Get an invite
---
Also published on Medium.