I bet that at least once, you have let an important email slip, not because you've been negligent, but because it simply got lost in the pile of everything else inside your Gmail. Technology research firm Radicati says that, this year, each one of us will be receiving an average of 90 emails a day. That is a lot of messages to wade through!
To the rescue is Wizy.io's Snooze function. It will help you prioritize your emails, so that you act on the messages that you can tackle right now, and then schedule the rest for later. What it does is that it gives you the ability to temporarily take an email out of your inbox, for delivery later, when  you know you can pay attention to it. The snoozed email will then appear right at the top of your Gmail inbox, where you can't miss it.
When you open an email, you will see the green Snooze Email button on the top menu. Click on this button, and another menu will appear. This one allows you to set a time for when you want to deal with the email. There are five pre-set scheduling options, but you can also pick the exact time you want. You can add a note to yourself about the email you are snoozing.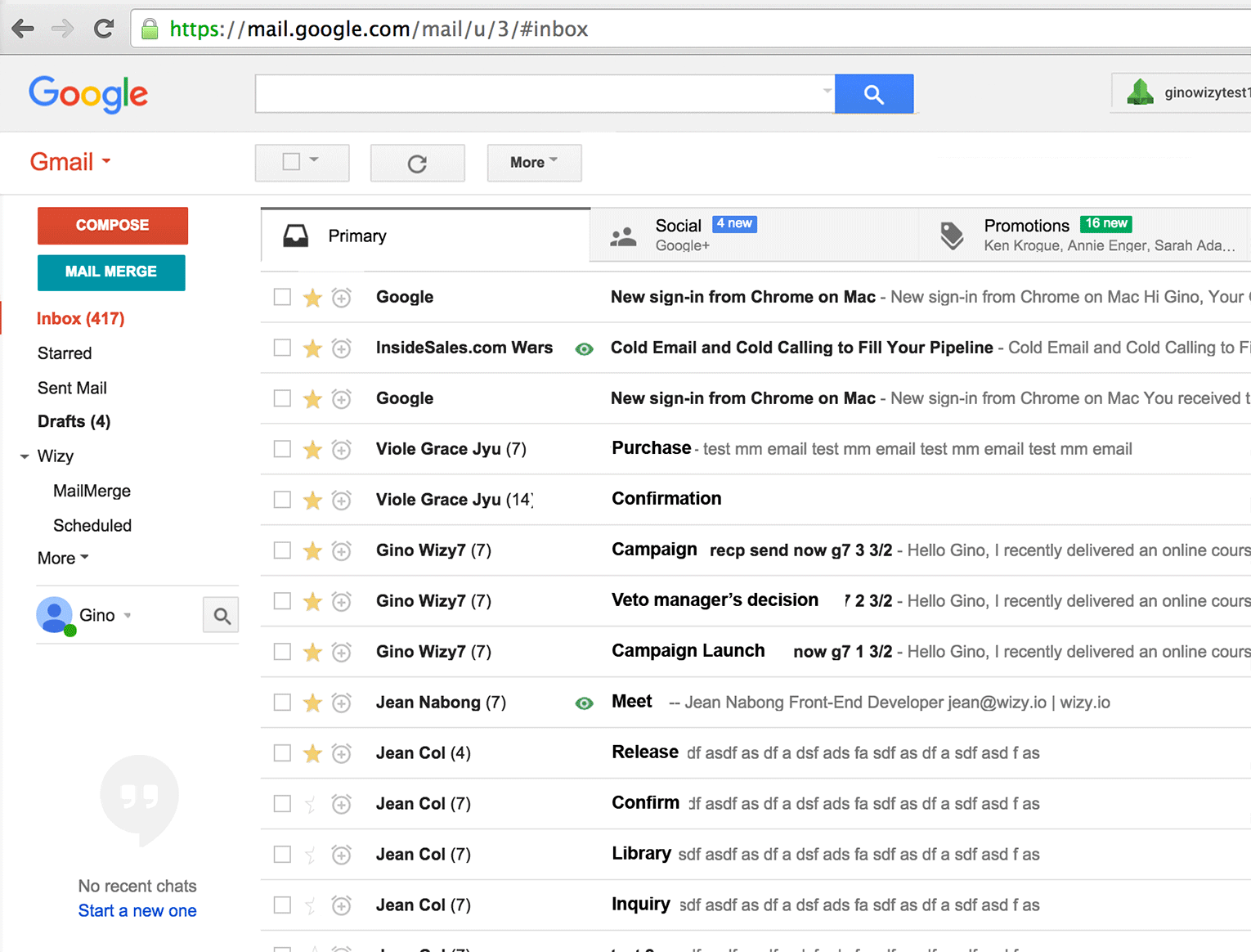 Sometimes, you don't need to open an email to know that you can only deal with it at a later time. In these cases, you can snooze the email right from your list of incoming mail. Click on the little clock icon that you see beside each one of your emails. The click will open the Snooze menu.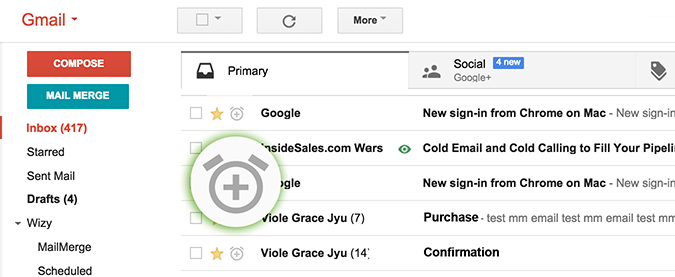 On the left of your Gmail, you will find a set of labels devoted to Wizy.io's functions. Click on Snoozed Mail to see a list of all the emails you have snoozed. If you open one of these emails, you will see a yellow bar at the top of it. Click on Cancel if you want to stop the message's snoozed status, or reschedule it by clicking on the green Snooze Email button.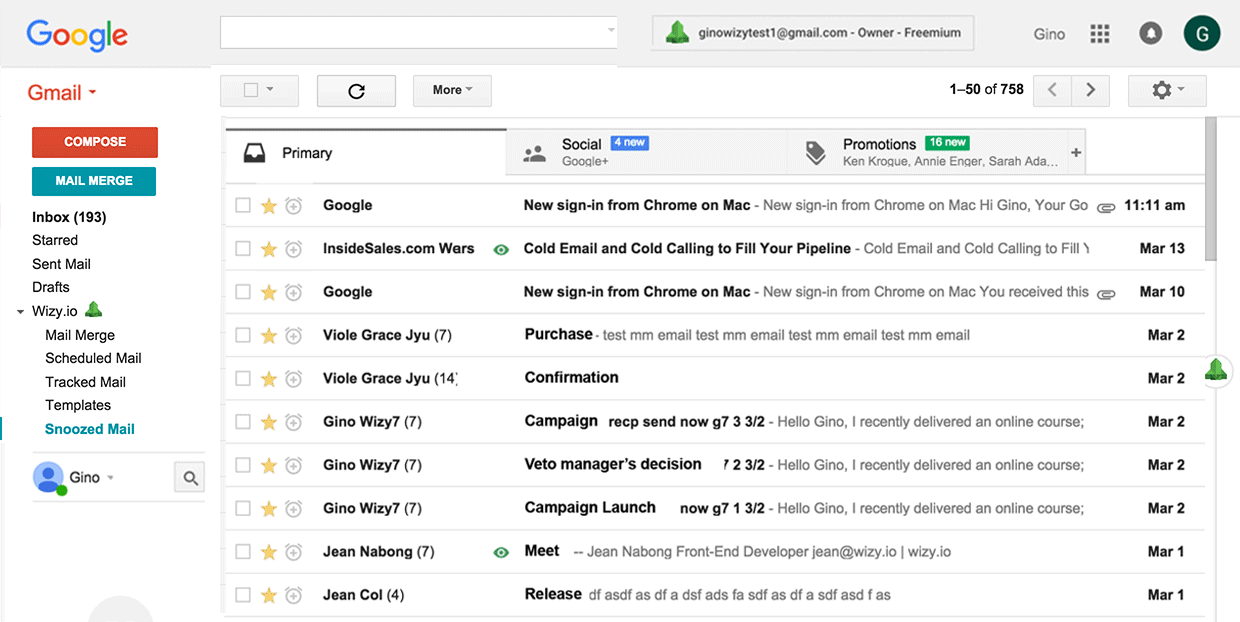 On schedule, the Snoozed email will appear back as an incoming message inside your Gmail. Click and see that it begins with a Wizy.io snooze notice, including the note, if you wrote one. You'll see the email that you snoozed as the first item in the  thread. Now is the time to work on it!

It's time to stop losing important emails. Try Wizy.io right now.
Register to get early access to our beta!
Get an invite