We compared the features native to Gmail, with those offered by Inbox by Gmail and Wizy.io. As you can see in our infographic, Wizy.io beats the competition in 8 out of 9 categories. It ties with Inbox in the remaining category.
Wizy.io lets you take control of Gmail with Tracking and Templates. You can manage your messages with Snooze, Reminders, and Send Later. If you send bulk emails, you'll find Mail Merge a champion. The job of managing your contacts gets easy with the Smart Sidebar. It allows access into your Google Contacts from inside Gmail. Analytics and Team Reports lets you work smart.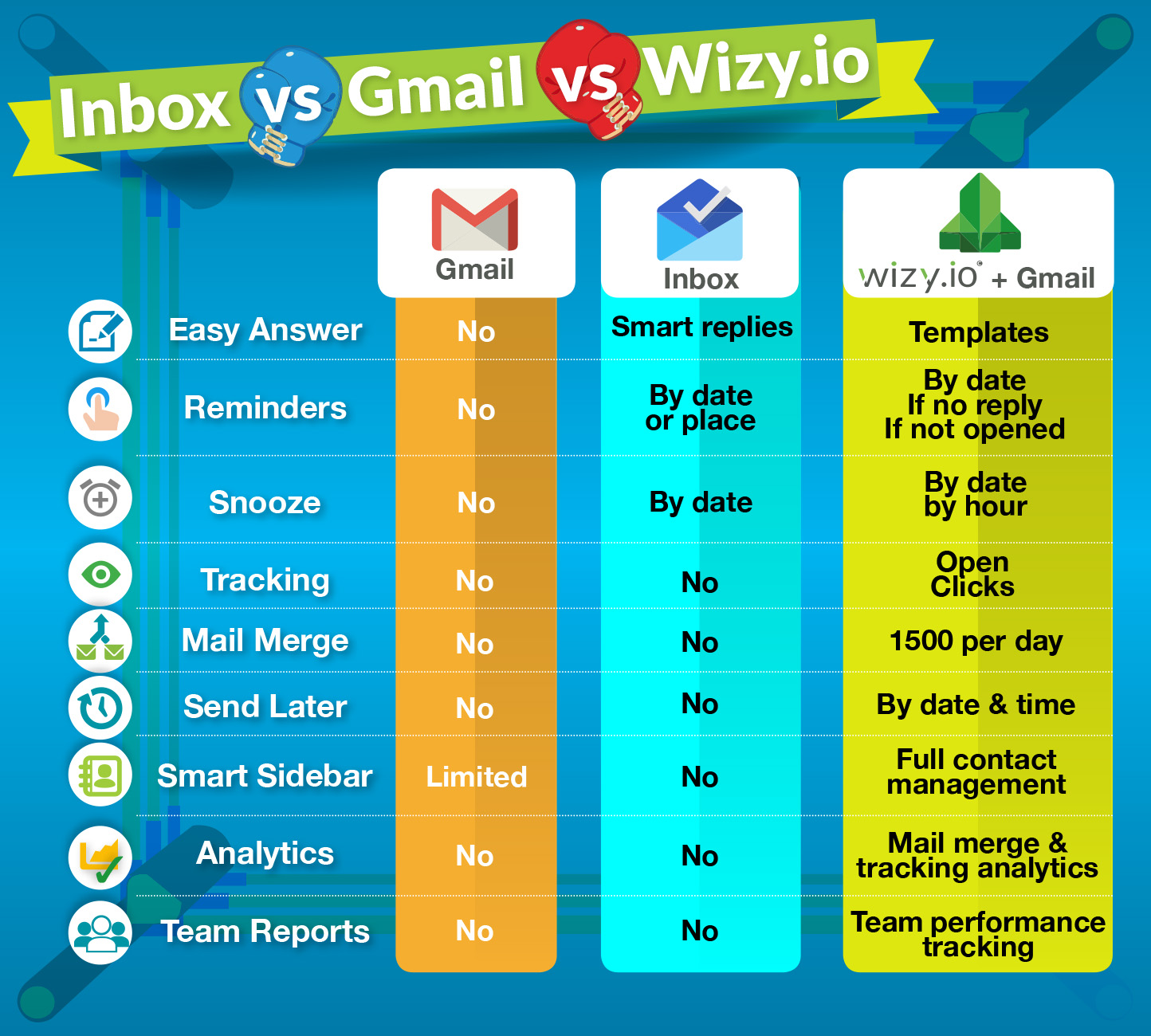 Super-charge your Gmail right now. Wizy.io is the smart choice for an email productivity tool for managers, consultants and entrepreneurs.

---
Also published on Medium.