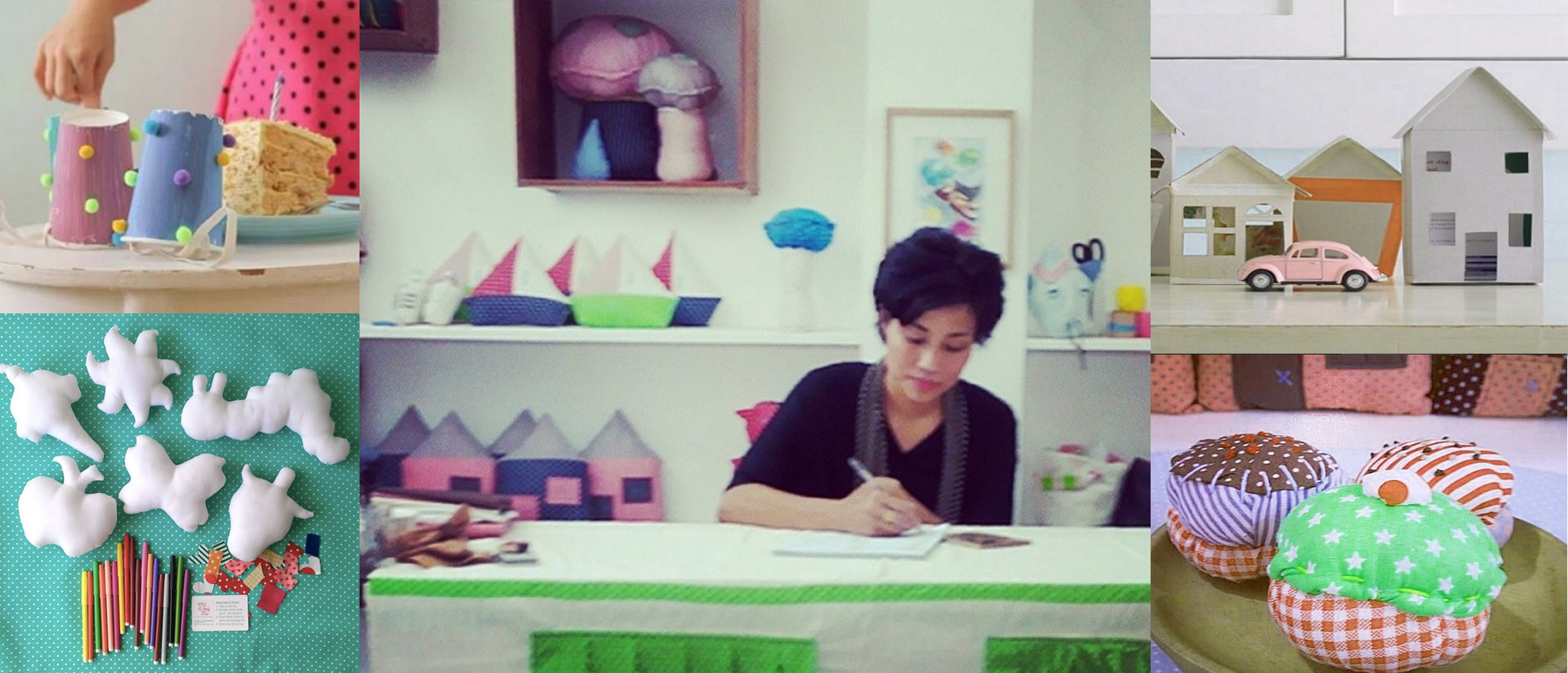 I'm what you would call a weekend entrepreneur. When I'm not writing content and looking after customers at the tech startup Wizy.io, I'm making and selling DIY kits for children.
I was an early adopter of the e-commerce platform Etsy. I signed up with my brand, La Pomme, in 2007. Back then I was living in a small village in France, far from the city. It made sense to sell my products online, directly to clients. Now that I've moved back to the city, the business has evolved. In Manila, the Philippines, my toys reach children mainly through birthday parties and art workshops.
What hasn't changed is my use of email to conduct my business. I devote about 30 minutes every morning to writing emails. As I don't  have much time for it, I'm happy to use Wizy.io's Gmail app. It has made my email communication more efficient.
Three of my favorite features are Templates, Reminders and Tracking.
Most of my clients are mothers and events organizers planning birthday parties. When they email me for rates, I used to copy-paste information from a document file. Now that I have a tempIate saved in the app, I don't have to make the extra clicks. All the info is inside my Gmail.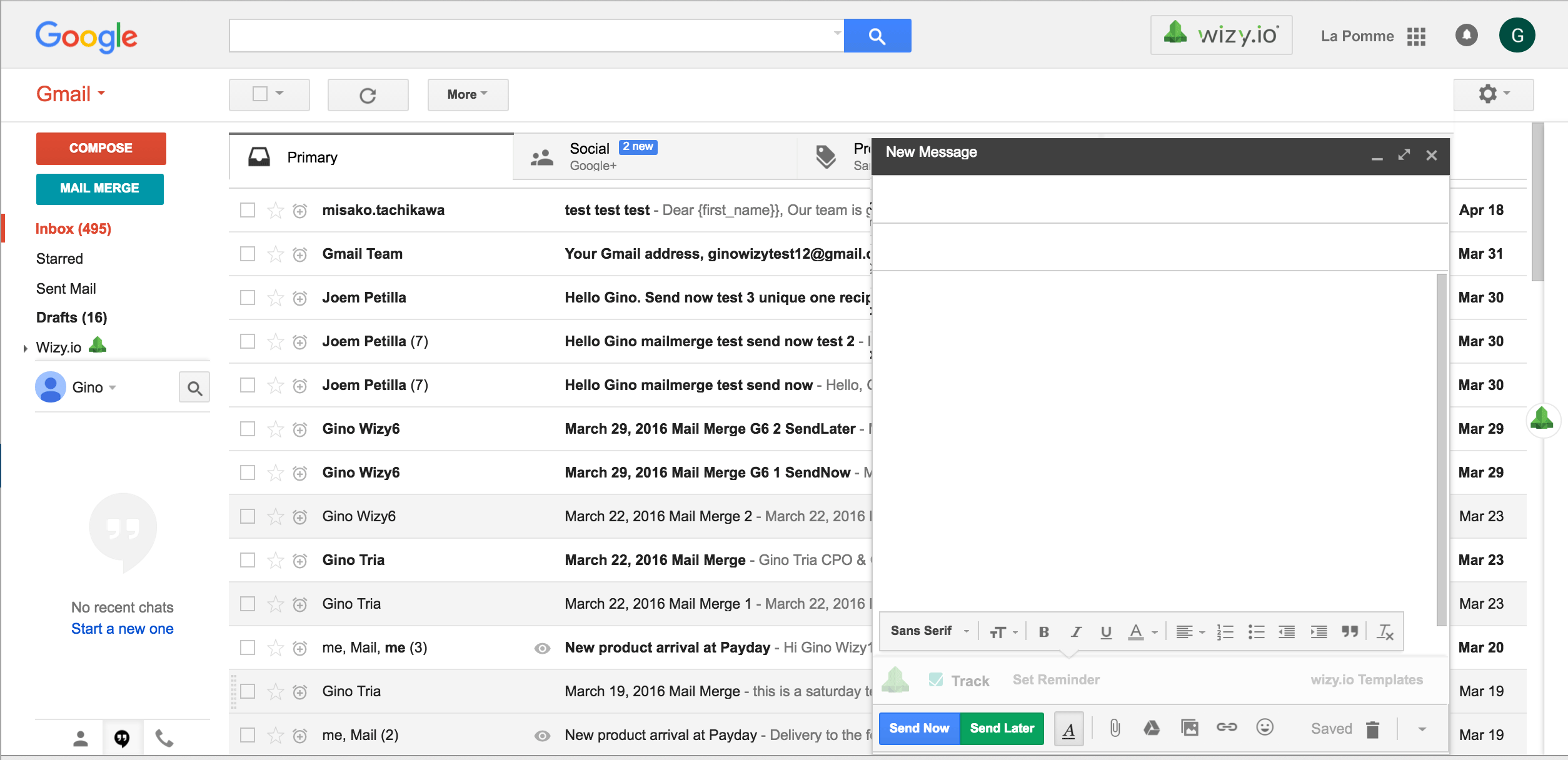 Before I send the email, I click the Set Reminder button. I usually tell the app to remind me to write a follow-up email if I don't receive a reply from the client in two days. I absolutely love this feature, and use it all the time. Now I never forget to follow up on a potential sale.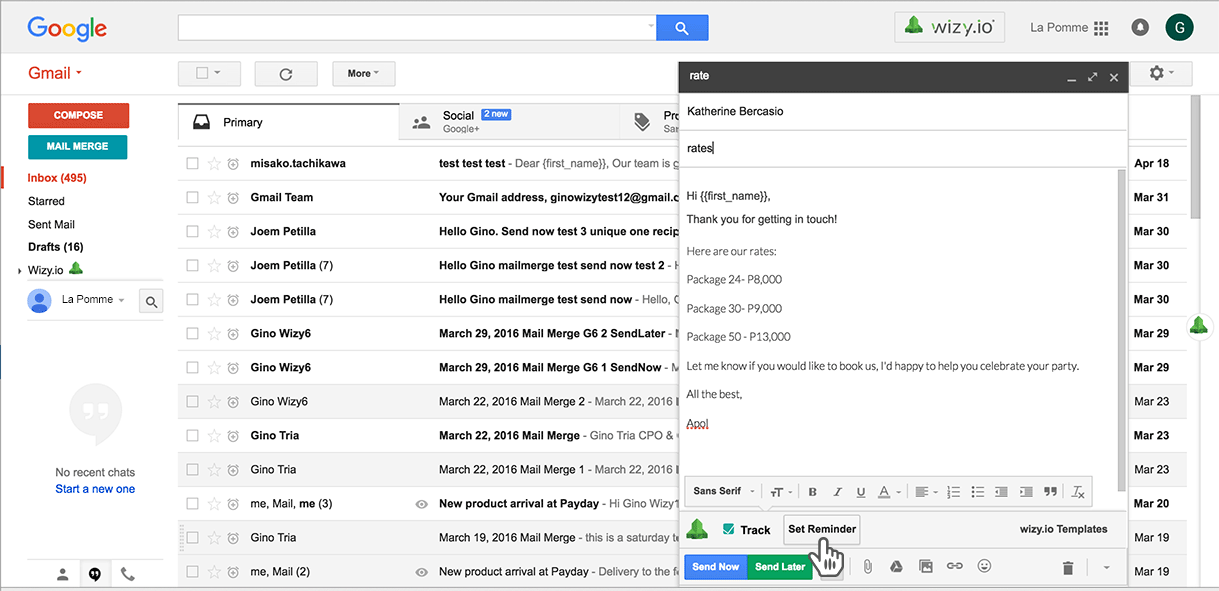 Each email I send is tracked by the app. I get a notification as soon as the client opens my email. I also have these eye icons beside my emails. I put my mouse over the icon, and I can see the last three times the client opened the mail.
I always used to feel antsy waiting for my clients to write back, and then after a few days of silence from them having to ask, "Have you received my email?" Now I just know. This knowledge informs my decisions about when it's time to email again, and what to say.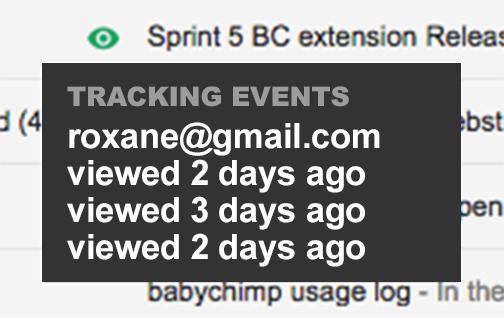 Snooze and Send Later are the app's two other functionalities for managing daily emails. I hit Snooze if I can't act on an email immediately. Wizy.io takes it out of my inbox, and brings it back when I can respond. Send Later is for when I am writing an email on the weekend, but want my client to get the message on Monday.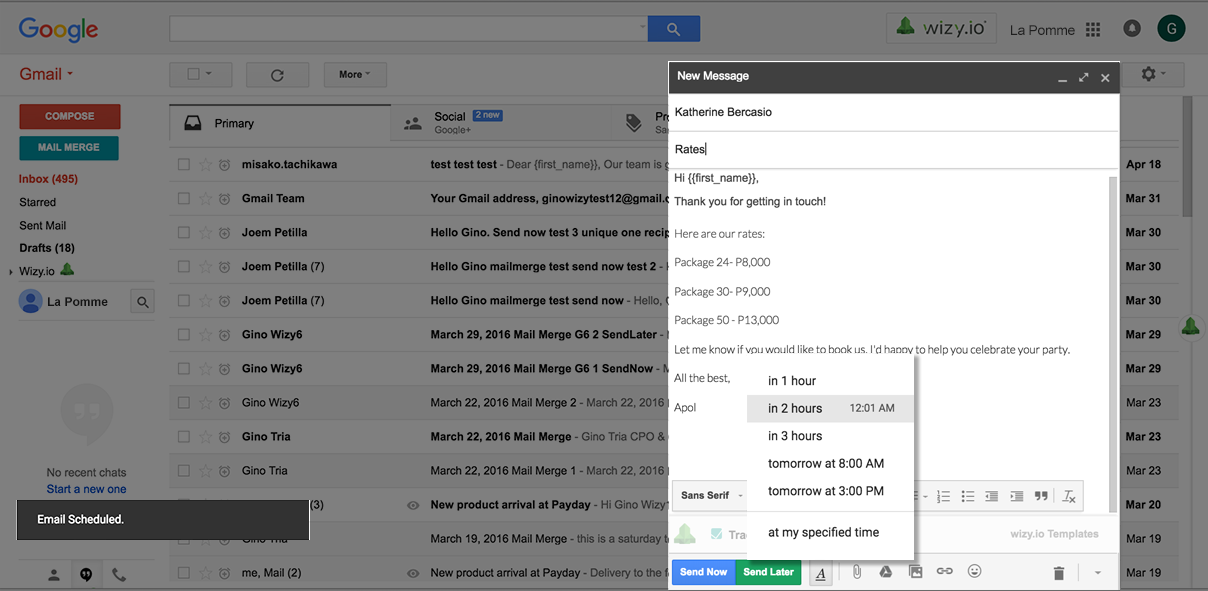 The app also lets me send bulk emails right inside Gmail! In my next article, I'll tell you about how I was able to generate a spike in my holiday sales using the Wizy.io bulk email capability.
Meanwhile, if you'd like to work better, why not try the app? It's absolutely free.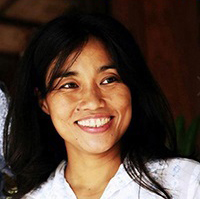 Wizy.io's customer success director Apol Massebieau has been a newspaper journalist, magazine editor, TV show host/producer, essay and fiction writer, and toy designer. She was an early adopter of Etsy and continues being fascinated by how small businesses thrive online.
---
Also published on Medium.