You will be sending an average of 40 emails per day this year. Imagine how much time you will save if you have templates of the emails that you often use, ready to send in a click!
Wizy.io will let you do just that. You will click on the Wizy.io Templates button on the lower right corner of your email compose box. There see a list of your saved templates. Click on the template you want to use. It will appear in your email compose box. All you have to do is click Send.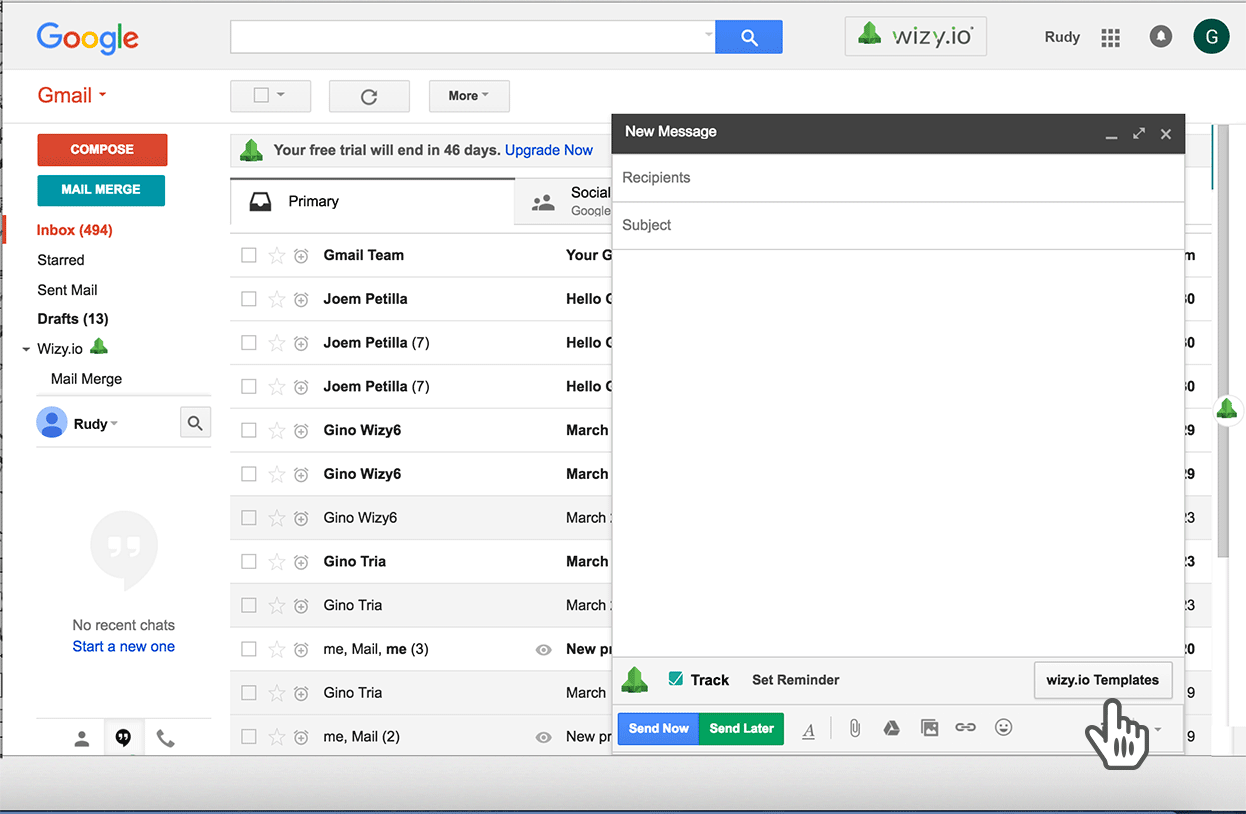 How do you create a template? Click on the Wizy.io Templates button. If you have already written an email that you want to save, choose the option Save Message as Template.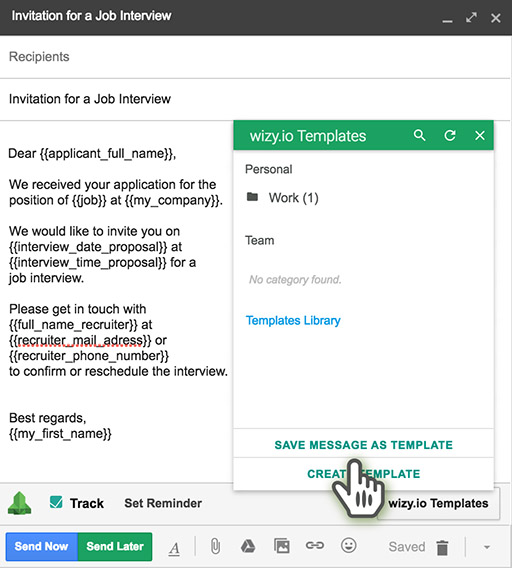 A pop-up window will appear. Here you will assign a title to your template (for example, Thank You Email). You will also determine the category for classifying the template (for example, Clients). Be sure to press Enter to save your category. In this pop-up window, you will see the Shared Template switch. Turn this on if you want to share the template with the other members of your team.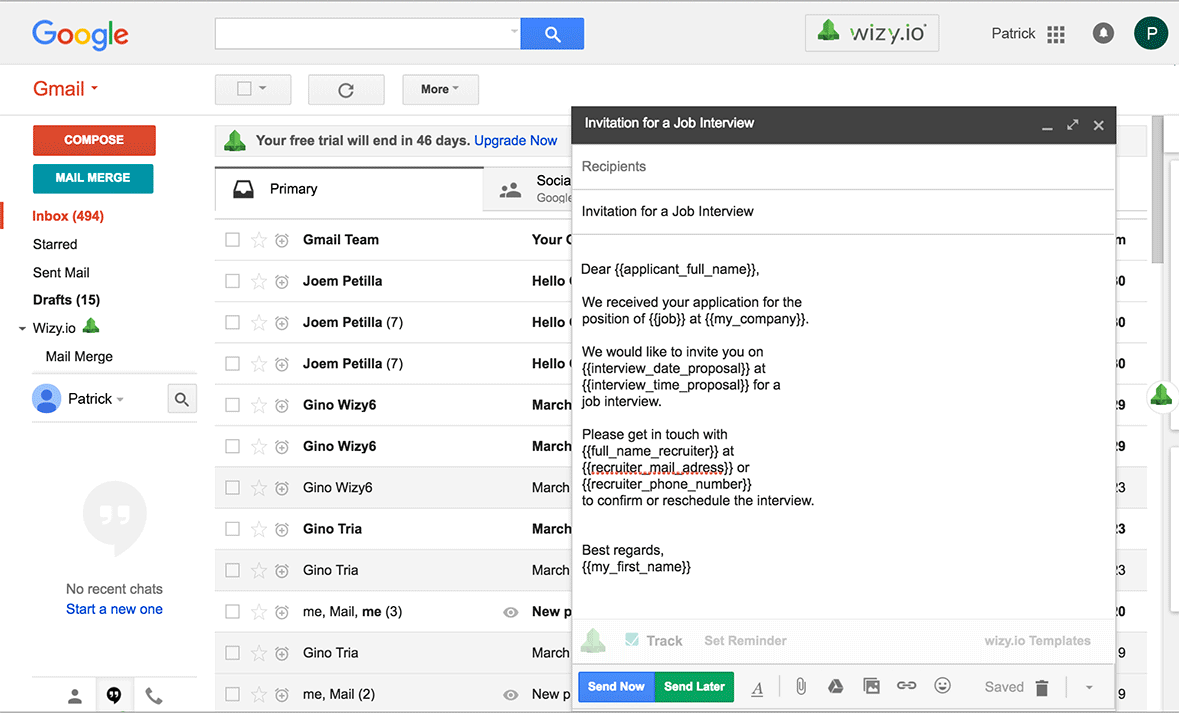 If you haven't written an email yet, choose the option Create Template. This will open a page called Create New Standard Template. Write your email template here, and press Save.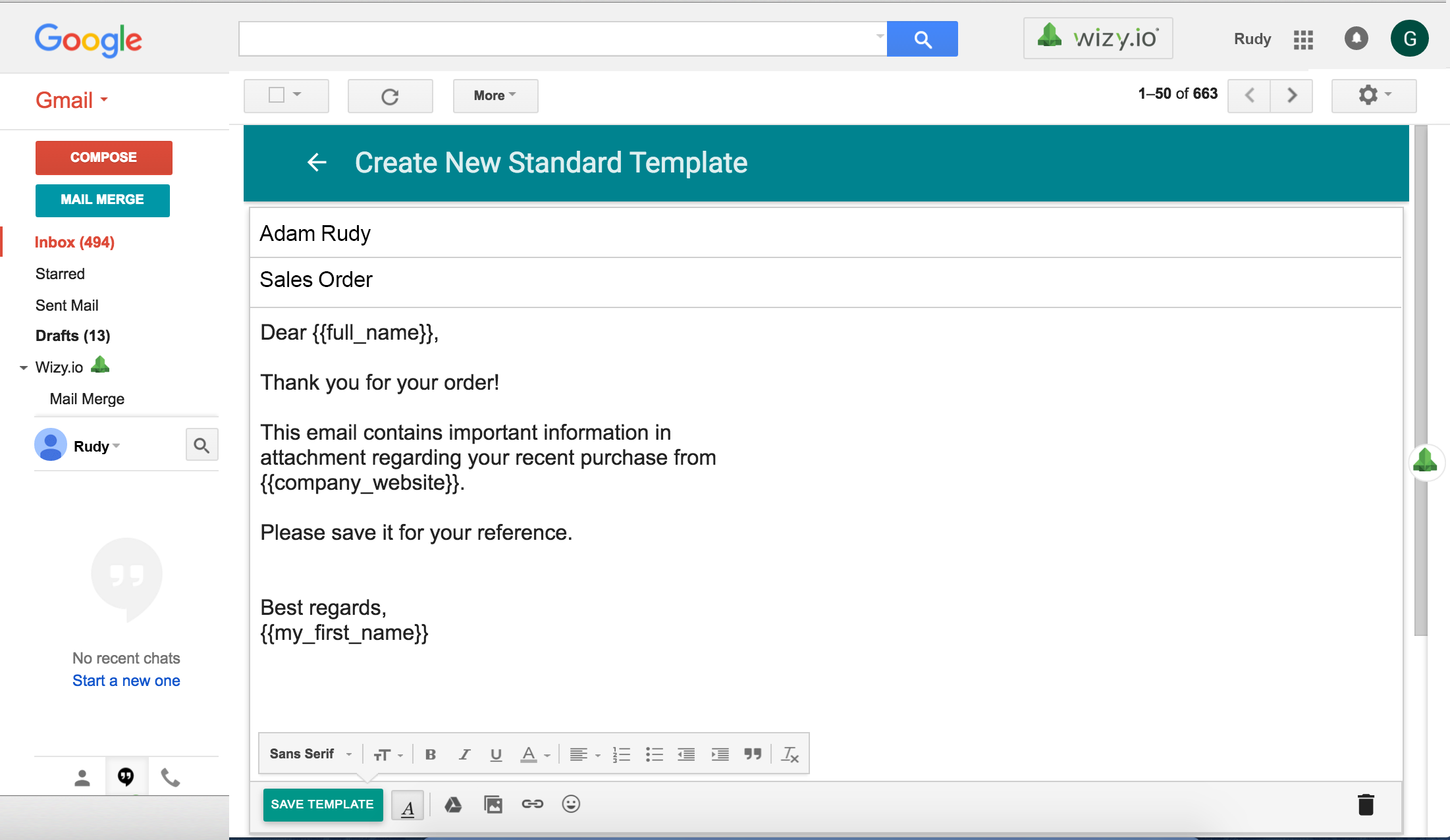 On the Wizy.io menu to the left of your Gmail inbox, click Templates. This will open the Email Templates page, where you will see all the templates you have available. You can view here both your Personal and your Team templates.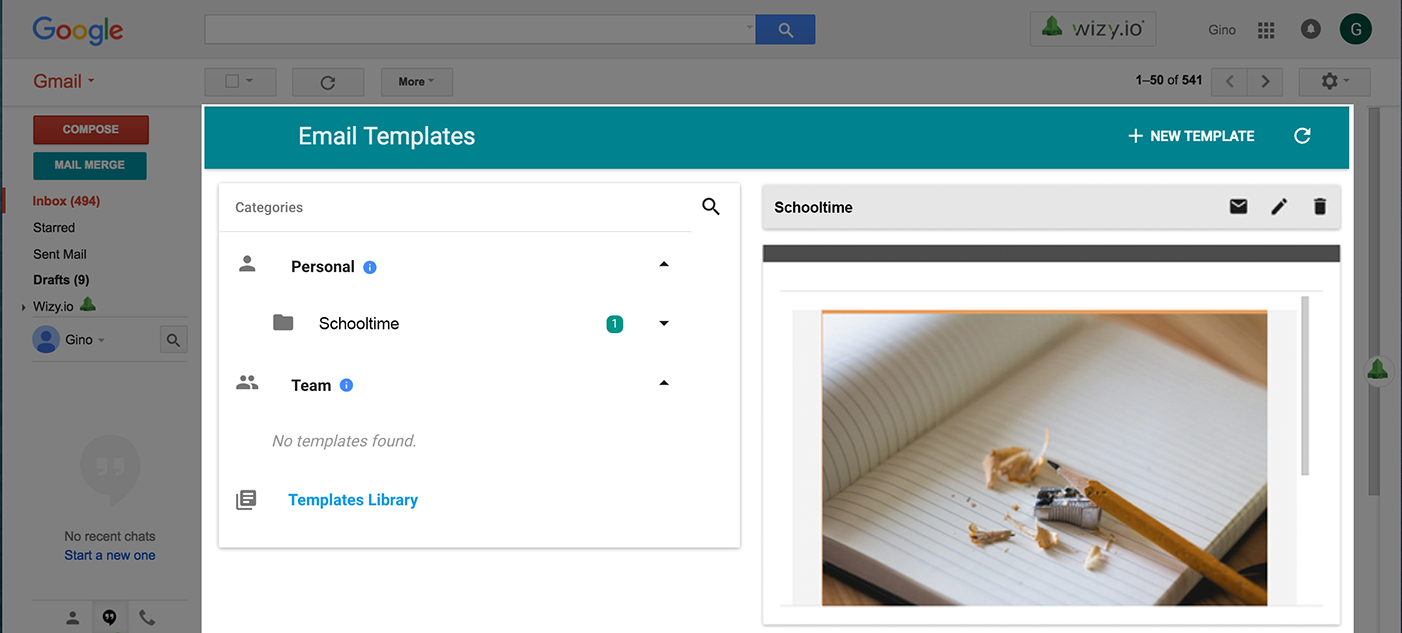 On this page, you can click on Templates Library. (You will also find a link to the Templates Library in the Wizy.io Templates menu in your email compose box.) This will bring you to a page where you can see ready-made templates.
Use a template from the library by clicking the download button at the lower right corner of this template. Go back to your Gmail, open your templates list, and refresh it. You will find your downloaded template here.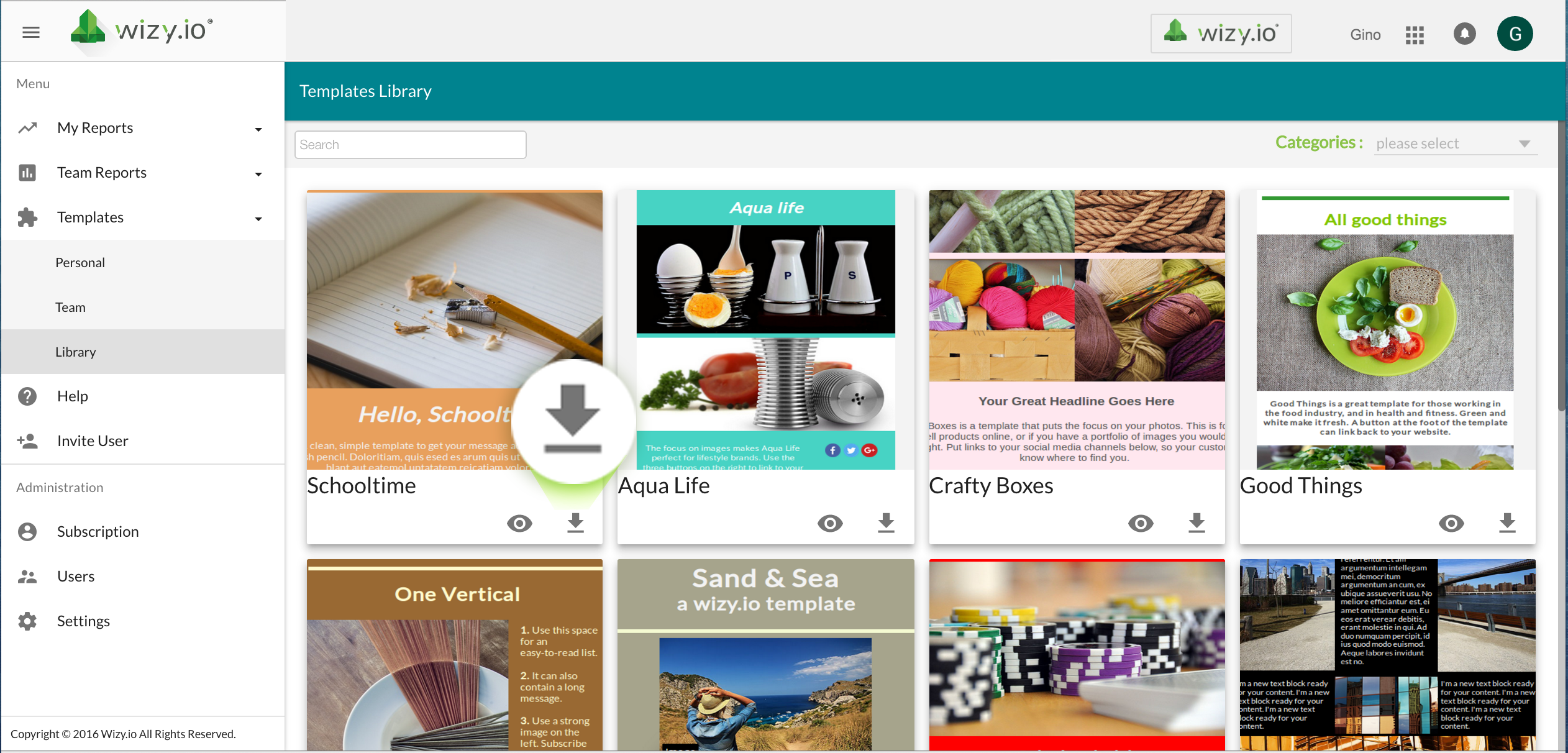 Save time by using email templates. Try Wizy.io right now.