To optimize Wizy.io, your free email productivity tool, you should invite users into your team.
One of the advantages is that you can easily share email templates. This is great for maintaining the consistency of the communication coming from your organization. It also helps your corporate branding efforts.
Another reason you should use Wizy.io's team features is that it automatically shares to everyone the results of all mail merge campaigns sent by team members. This increases transparency and collaboration. If you're a manager, you'll also have access to your team's tracking data.
Invite Users. To get started, you have to first invite users to your team. Click on the Wizy.io button at the top of your Gmail. Choose Invite Users from the menu. This will bring you to the Users page. Click on the green button at the right corner. This will open the Invite User pop-up window. Here you should write the email address of the team member you want to invite. You can also manage his role in your account.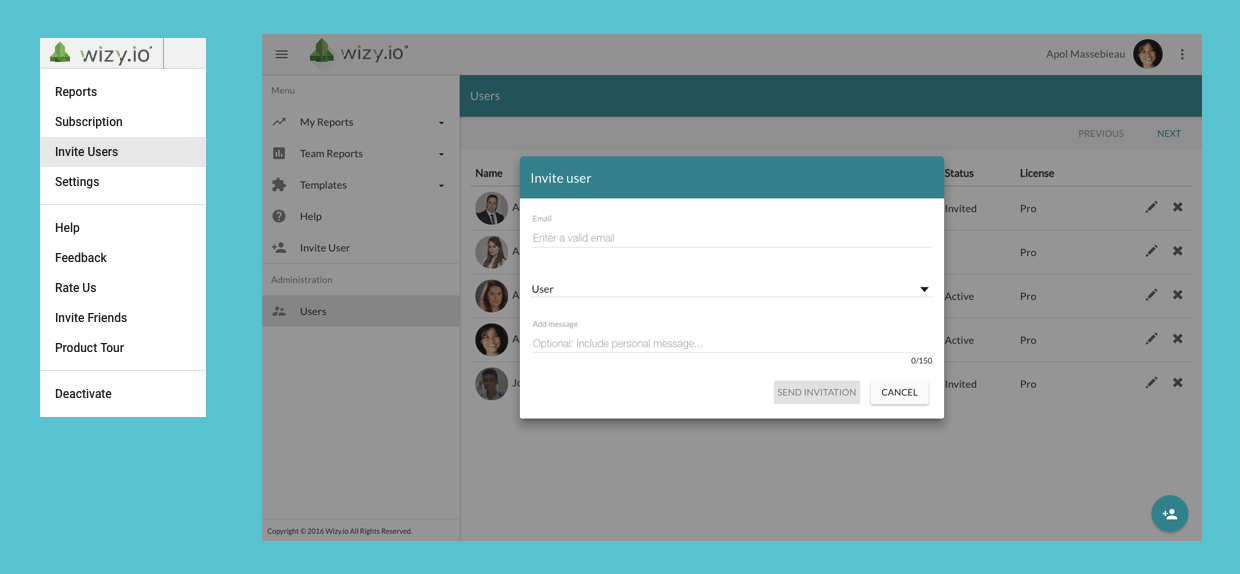 Share Email Templates. Whenever you create a new email template, watch for the Save Email Template pop-up. If you want to share this template with your team, turn the Share Template button on. By default, it is turned off and colored grey. It turns green when you turn it on.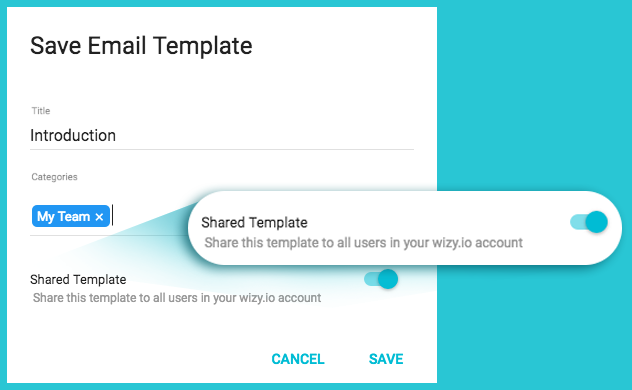 All shared email templates appear automatically for all users. They will find it when they click on the Wizy.io Templates button while composing an email. Shared email templates will be in the Team folder.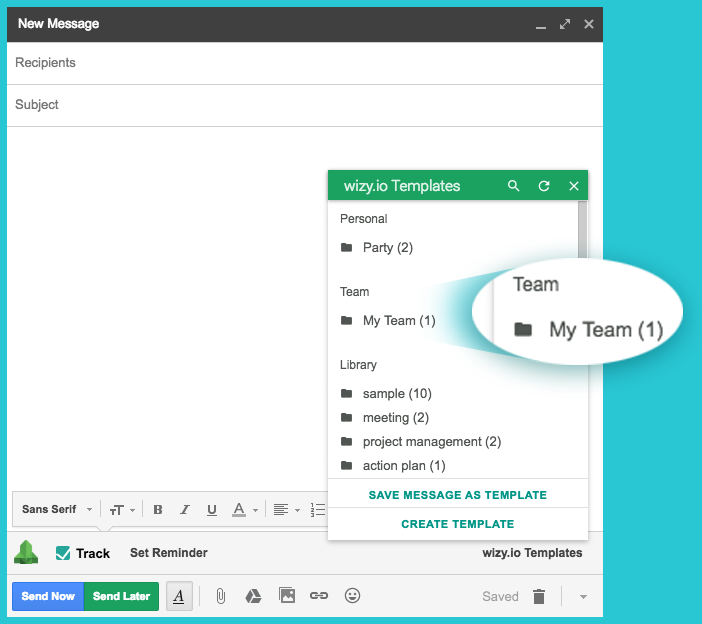 Share Reports. Click on the Wizy.io button in your Gmail, and click on Reports in the drop-down menu. This will open a page showing your own personal email tracking report. From here, easily navigate to Team Reports using the left sidebar.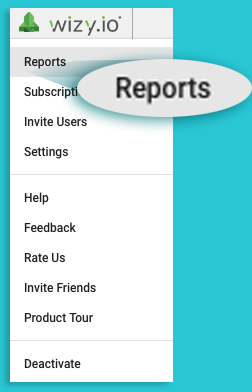 Go to Team Reports and choose Mail Merge. This will open your Team Mail Merge Report page. The results of all the mail merge campaigns sent by your team members will be listed here. Clicking on a listed campaign will open more detailed results, showing the behavior of all the recipients.

If you go to Team Reports and you chose Tracking, what you will see is the collective result of all the tracked emails sent by your team over over a certain time period.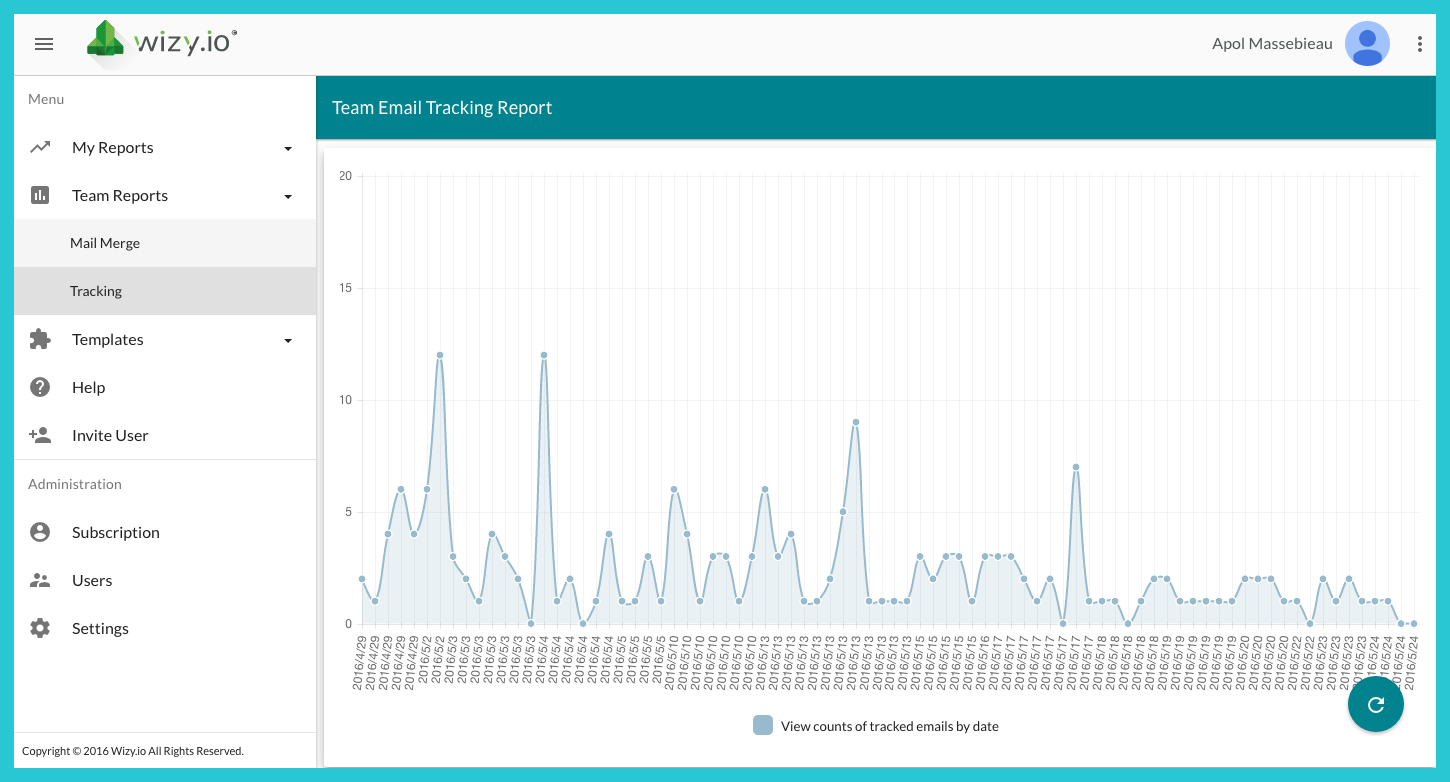 If you haven't tried this free email productivity tool for Gmail yet, install Wizy.io at the Chrome Webstore right now.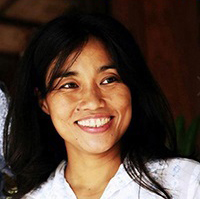 Wizy.io's customer success director Apol Massebieau has been a newspaper journalist, magazine editor, TV show host/producer, essay and fiction writer, and toy designer. She was an early adopter of Etsy and continues being fascinated by how small businesses thrive online.
---
Also published on Medium.