There was mayhem in Taipei's Xinbeitou area when a Snorlax appeared. In Bangkok, the city deployed police to discourage Pokemon hunters from causing disturbances in 10 busy areas. A couple from Detroit filed a class-action lawsuit against Niantic and Nintendo, makers of Pokémon GO, because the number of gamers invading their neighborhood has, among other things, been making it difficult to get any sleep!
Despite that it lost 20% of its US user base, I think it's safe to say that the whole world is still crazy about the augmented reality game Pokémon GO. The initial frenzy had subsided, but by mid-August daily active users worldwide was still at 30 million. Pokémon GO isn't going to die any time soon.
As a developer, what I find exciting about the whole phenomenon is the ability of the game to scale and accommodate a ton of users, in such a short amount of time, and for free. We have the cloud to thank for that. In this case the Google Cloud Platform, the same platform that we use at Wizy.io to develop our applications.
Niantic, creator of Pokémon GO, was born out of Google in 2015, so hosting the game on GCP was a natural development. For us, choosing to build the products that make up our business with Google was a result of a few important considerations.
Of course,  that it's one of the top three leaders in cloud services is one of them. Google Cloud Platform is right up there with Amazon Web Services and Microsoft Azure.
In line with Google's thrust of targeting more enterprise clients, Disney and Coca Cola recently signed on. Big or small, clients appreciate that the cost of using GCP is very competitive. It's pay-as-you-go, so you're only charged for the resources that you actually use.
Another reason we choose GCP is the speed. We can deploy our applications fast. As we don't have to set up our own server infrastructure, it's straight to development.
Resources devoted to our products then scale automatically. We can go from zero to a million users, the Google Cloud Platform will support it. See what happened with Pokémon GO. Despite the well-publicized hiccups, the game kept on going even when it was getting more activity than Twitter and Facebook.
The mantle of security Google provides was another deal-maker for us. Its Cloud Security Scanner automatically scans and detects common web application vulnerabilities.
There is an extra layer of security from data running on Google's private system, not on the Internet. There is also a measure of control, as users can choose to take their data out of GCP.
One particularly exciting aspect about using GCP is the access to the innovation Google is known for. For example, Google just launched the Natural Language API – useful now that it is becoming evident  that the future of apps is in chat.
They also released DeepMind on their data centers. This has multiple effects. The obvious one is that Google reduced their cooling costs by 40 percent. Less obvious is that their data centers now run more efficiently. This can very well mean that applications can run even faster, and cost less. Now this is the kind of news that makes GCP users almost as happy as finding Pikachu.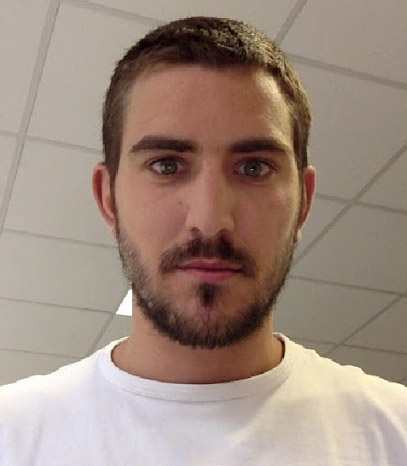 Jérémy is Wizy.io's CTO and co-founder. A product of ENSIAME, one of the French "grandes écoles" of engineering, he has worked with Revevol, Daimier, and CD-adapco.