WizyRoom is the new multifunction chat application for teams using Google Apps.
Its three main features are the following: group chat by topic, tasks management, and file sharing in Google Drive.
Think of it as Slack, Trello, Evernote and Google Drive, all rolled together into one great app.
WizyRoom will increase team collaboration, with its rich messaging features and video chat via Google Hangouts. You can organize your chat streams into groups, organized according to topics, projects, or events. It is the only chat app that allows you to view threaded conversations. Now you don't lose track of the flow of your discussions.
Tasks management makes organizing projects and to-do lists easy. You create your tasks and assign them right where you work with your team.
You can create Google files, notes, calendar events, and links from one interface, shared with all team members. They're kept accessible inside the chat room. This saves you time and eliminates confusion because team members can find everything they need easily. You don't need to lose any more time searching around your Google Drive folders.
Interested in trying WizyRoom for your team? Find it here.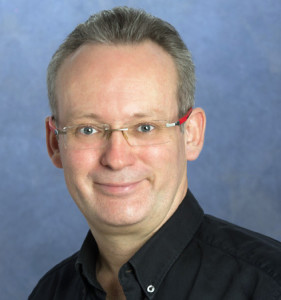 From 2006 to 2012, Wizy.io CEO Laurent Gasser headed Revevol, a consultancy in Paris that he co-founded and built to become one of the most important Google Apps resellers in the world. He moved on to head the startup Collabspot, a Gmail extensions. In 2015, he founded Wizy.io from teams from the two companies.