In WizyRoom, everything happens around chat. And chatting is easy. In the main Chat tab, just type what you have to say and press enter. All your teammates in the chat room will see it. Mention specific team members when you need to.
You can see which of your team members are available and online in the right sidebar of your app. Global teams will appreciate that the local time is displayed for each team member.
If you need to video chat, you can call any team member on Google Hangouts. Just click on the video icon in the right sidebar.
With WizyRoom, you can work in your Google Apps as you chat. When you create your message, you can also write a note, assign a task, fix a calendar event, add an existing file, or create a new Drive file.
All these actions will be shared automatically with all your teammates inside the room. Everybody can find the tasks, files, events and notes later on in the other tabs of the app.
Hate it when you lose track of the flow of team discussions? With WizyRoom you can view threaded conversations. Team members can reply to each other's chat comments inside the main thread. Click on a comment, and see the replies to it displayed in the right sidebar.
On the go? You won't lose touch with the WizyRoom mobile chat app.

Try WizyRoom here.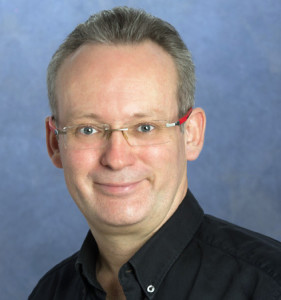 From 2006 to 2012, Wizy.io CEO Laurent Gasser headed Revevol, a consultancy in Paris that he co-founded and built to become one of the most important Google Apps resellers in the world. He moved on to head the startup Collabspot, a Gmail extensions. In 2015, he founded Wizy.io from teams from the two companies.