How much time do you lose every day trying to find the files that you need?
When you're looking for something, you probably use the search bar in Google Drive. This usually works great at getting you what you need almost instantly. But sometimes — especially if it's a shared file created by a colleague and you can't remember the file name — you spend at least a few minutes searching. On certain occasions, you give up and just email the person who shared the file with you.
You ask, "Can you share file X with me again?" The few minutes of searching can extend to a couple of hours waiting for the colleague to respond. By that time, you would have moved on to another task. Some more time passes before you can actually get to that file you were looking for. Talk about an efficiency drain!
WizyRoom offers you the solution to this unproductive situation. The task management and chat application makes the organization of your documents, spreadsheets, images, and forms easier.
All your team members will create or add the files relevant to a topic inside the chat room devoted to this topic. This way, when you're looking for a file, you only have to go to inside the chat room, and click on the Drive tab. Find the file you need in the list, or use the search bar. Not sure what chat room to go into? Search all rooms.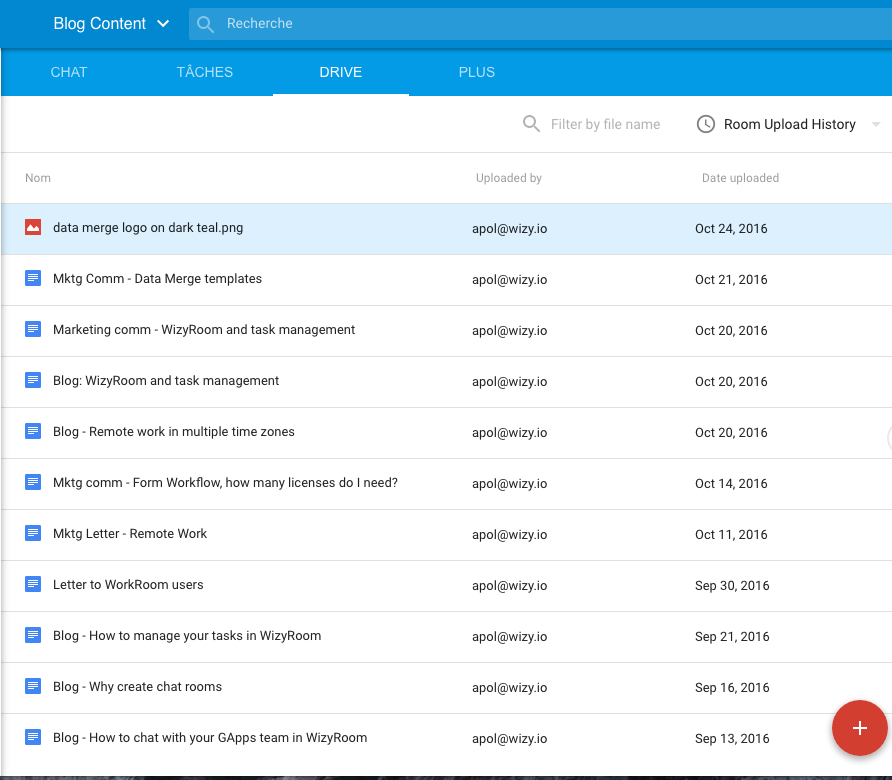 If every day you only had one difficult file to look for (and often there are 2 or more), you save from a few minutes to a couple of hours by using WizyRoom.
Want to take control of your Google Drive right now?  Try WizyRoom here.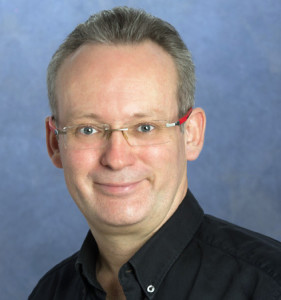 From 2006 to 2012, Wizy.io CEO Laurent Gasser headed Revevol, a consultancy in Paris that he co-founded and built to become one of the most important Google Apps resellers in the world. He moved on to head the startup Collabspot, a Gmail extensions. In 2015, he founded Wizy.io from teams from the two companies.