Customer satisfaction is important to us at Wizy.io. We strive to answer the customer tickets we get through Zendesk as efficiently as possible.
To do this, the customer success staff works with the development crew. We're a distributed team. Customer support is based in Manila, and the developers are scattered in Manila and Paris. To get the collaboration flowing, we've tried different tools.
We've used the JIRA integration for Zendesk, Zendesk internal notes, email and Google Groups. Although we've had some success, we were never completely happy with any one solution. The JIRA integration felt foreign to the customer success team. Zendesk internal notes were too static. Email was reliable, but with all the cc's, we were flooding inboxes. Google Groups was the solution we stuck with longest, but we had to periodically remind everyone to open another tab in their Chrome browser to look at what tickets were pending.
With all these solutions, constant follow up was a necessity. There was no way to impose deadline dates for task completion.
Then we shifted to using WizyRoom's task management features. Finally, a solution that worked!
First, we created a chat room devoted to talking about customer issues. We named this room Internal Requests. We added all the members of the customer support team and the developers to this room.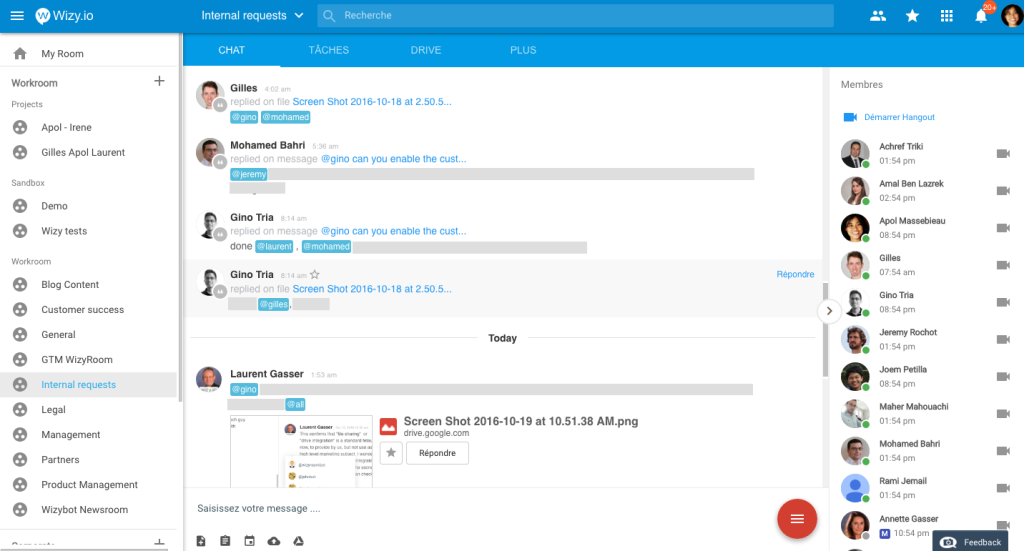 We had already been using WizyRoom to chat, so we didn't have to spend too much time learning how it worked.
Now when a member of customer support receives a ticket that needs a developer's attention, he simply starts a conversation in the chat room. He creates a task as he is chatting. "Check templates issue in ticket 756," for example. He assigns it to the right person – john@wizy.io, let's say – and fixes a deadline – Oct. 21.
As we all work inside WizyRoom, we all almost instantly know what tasks need attention. John sees the task notification – maybe as he is looking at the conversation going on in General room – and gets to it. We eliminate the inefficiency brought on by tabs changing.
Everyone in the chat room sees what is going on, so they can chime in with their input. The threaded conversation about the task appears on the right sidebar of the chat room. This transparency also allows for maximum learning. The support team is always up to date on ongoing issues. Most importantly, they know how to help customers resolve them.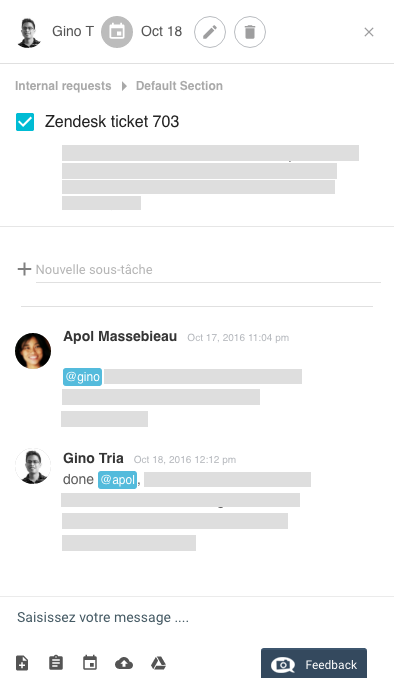 Concrete result: From our average resolution time of 18 hours, we are now down to 12 hours.
Interested? Try the task management features of WizyRoom here.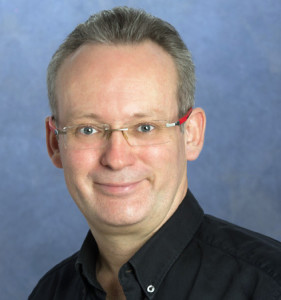 From 2006 to 2012, Wizy.io CEO Laurent Gasser headed Revevol, a consultancy in Paris that he co-founded and built to become one of the most important Google Apps resellers in the world. He moved on to head the startup Collabspot, a Gmail extensions. In 2015, he founded Wizy.io from teams from the two companies.