Like most Gmail users, you are probably under-using Google Contacts. You just never think to go there! To the rescue is Wizy.io. The Chrome extension makes Google Contacts more accessible. It opens a sidebar inside your Gmail that lets you do a host of tasks.
With an email open, click on the green rocket to the far right of your Gmail. This will open the sidebar. You will find links to the social media accounts of the person you are emailing. You will also get a list of his tracking activity.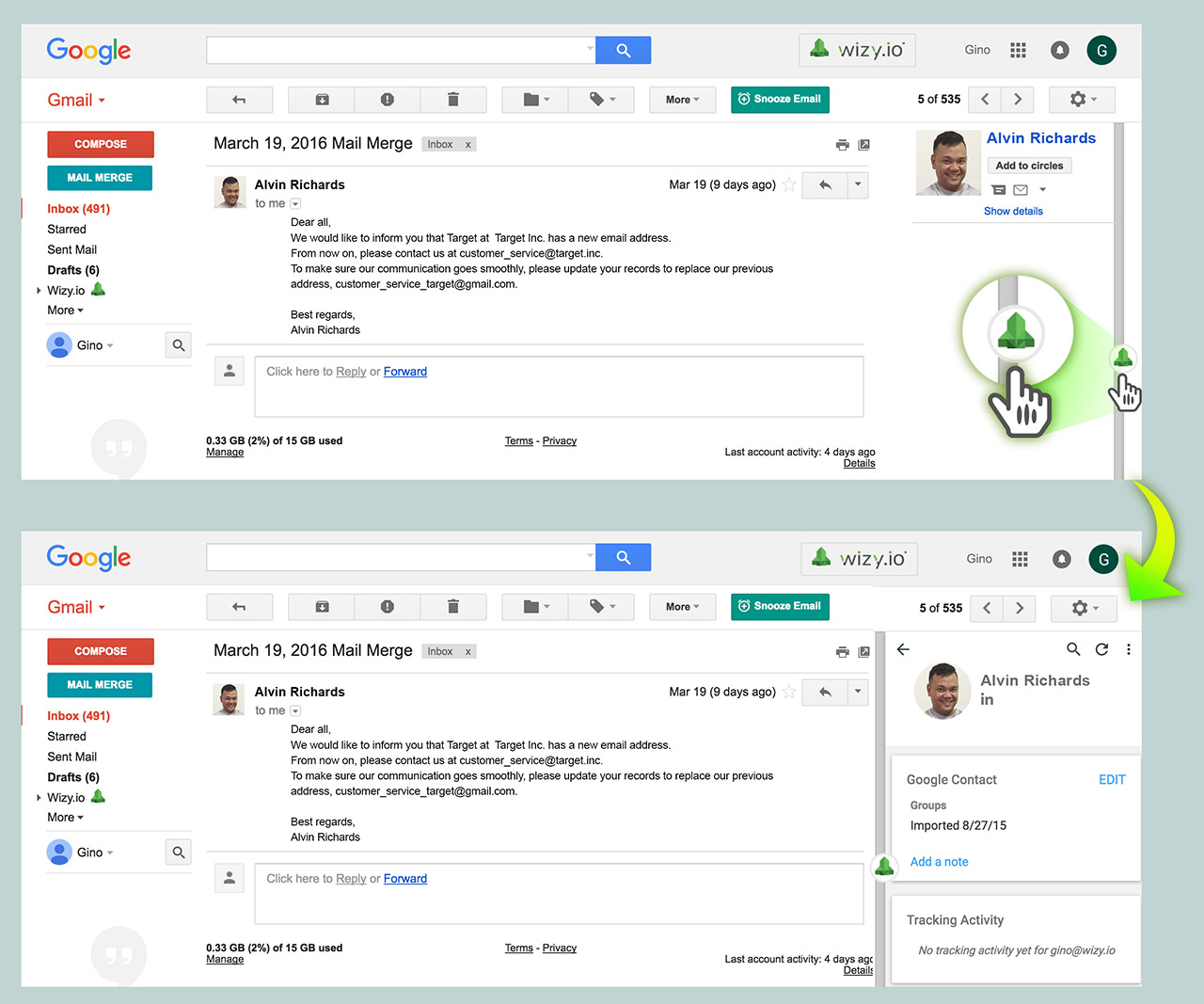 You can edit your email recipient's Google Contacts details inside this sidebar. Click on the Edit button, and you will get a window where you can update contact details.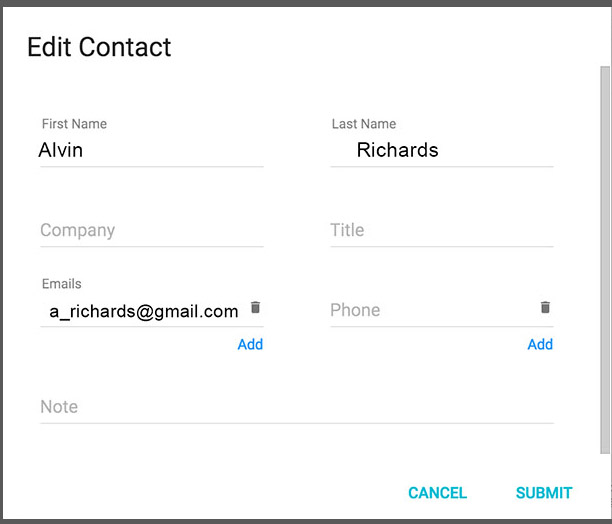 Click Add to Groups so you can organize the contact into one of the existing groups in your Google Contacts. You can also create a new group.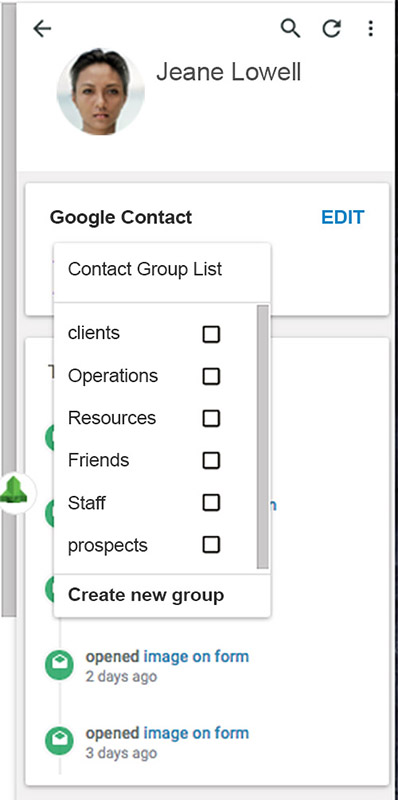 Want to write important details about your contact? Click Add a Note. When you are done writing, click your mouse outside the sidebar to save this note.
Start optimizing your Google Contacts. Try Wizy.io right now.