"There are areas where we will be ahead, and there will be areas where someone points a way and we do it," Google CEO Sundar Pichai has been known to say.
Well then, may I suggest that Google look to the way Slack is doing it. But instead of developing things on their own, they should add the fast-growing business messaging app to their roster of acquisitions. An average of one business joins Google's ranks every week. Slack should be one of them.
Slack will definitely pass the "toothbrush test" that Google founder Larry Page says potential candidates go through. The test means that the company's products should be potentially useful once or twice a day, and should improve a user's life. Most users of Slack are avid fans who use the application an average of 10 hours a day to, among other things, "kill email."
Critics have opined that tech giant Google seems more interested in developing products for the consumer market, to the detriment of its business clients. None of its six messaging applications – Allo, Duo, Hangouts, Spaces, Messenger and Voice – is a strong business product. Slack would remedy the situation, beefing up Google's enterprise offerings.
For Slack's part, being bought by Google would make it better able to face competition. Right now, Slack is the most popular business chat app in the market, but maybe not for long. More and more people are agreeing that messaging is the business interface of the future. This is where the next tech duels will happen.
Microsoft was reportedly hot on buying Slack, but backed out of  placing an US$8 billion bid. Microsoft founder Bill Gates preferred to use the money to develop Skype for business.
Microsoft very recently acquired Wand Labs, a Silicon Valley startup that develops messaging applications. This is Microsoft strengthening its expertise in artificial intelligence and the use of natural language in tech. One of the jobs the Wand Labs team will have in Microsoft is creating chat bots.
See that in the context of observation that Slack is the next big enterprise social network. Add Microsoft also acquiring LinkedIn. You realize that we may have a David vs. Goliath situation here.
Having Google behind it will even out the playing field for Slack. Their visions seem compatible with each other. Slack is currently developing artificial intelligence to make their users' work lives easier. Google's I/O 2016 conference made it clear that the company's future is invested in AI.
It is said, however, that Slack CEO Stewart Butterfield is not keen on being bought out. When Slack was two years old, he had already reportedly turned down 8 to 10 acquisition offers. Butterfield was one of the creators of Flickr. He was burnt very badly with his experience, after Flickr was acquired by Yahoo. Once bitten, twice shy.
Having bought more than 200 companies, Google should have great expertise in managing the post-acquisition integration process. It did handle its 2006 acquisition of Youtube with finesse, giving the video startup the dose of independence it needed. Youtube has since grown to become one of Google's best assets.
Google should definitely make a bid for Slack.
Disclosure: I have been working for 10 years in the Google Apps ecosystem, and my latest company Wizy.io is launching a team messaging solution for Google Apps customers.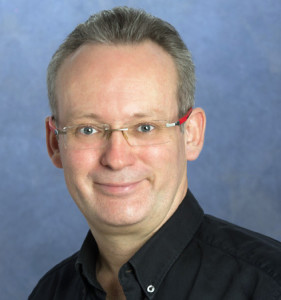 From 2006 to 2012, Wizy.io CEO Laurent Gasser headed Revevol, a consultancy in Paris that he co-founded and built to become one of the most important Google Apps resellers in the world. He moved on to head the startup Collabspot, a Gmail extensions. In 2015, he founded Wizy.io from teams from the two companies.