We have a special spot for our education users, and was happy to hear that Data Merge has been helping the Associated Hebrew Schools of Canada become more efficient as they move their operations to the cloud.
Brian Pugh, head of literacy, is one of the forerunners in this development at AHS. Come this year's evaluation season, the middle school will begin using a system that he has been working on since the summer. Teacher Performance Appraisal (TPA) will be performed using Data Merge with a Google spreadsheet.
It begins when the vice-principal or one of the two principals evaluates a teacher by submitting a TPA. There are about 160 questions in the appraisal, and the resulting spreadsheet is more than 700 columns wide. When the second principal gives his approval, it's time to merge all that spreadsheet information into a document. No easy feat, given all the data!

In the beginning they tried the add-on Autocrat, but that didn't work, as they found that it wasn't powerful enough to handle the sheer number of spreadsheet formulas. "It maxed out at around 150 formulas," says Brian.
"I had given up for a while," he continues, "but then I found G Merge." Happily, our add-on can easily do the job. "It was so easy to use. It found all my merge tags in, like, two minutes. It's so efficient."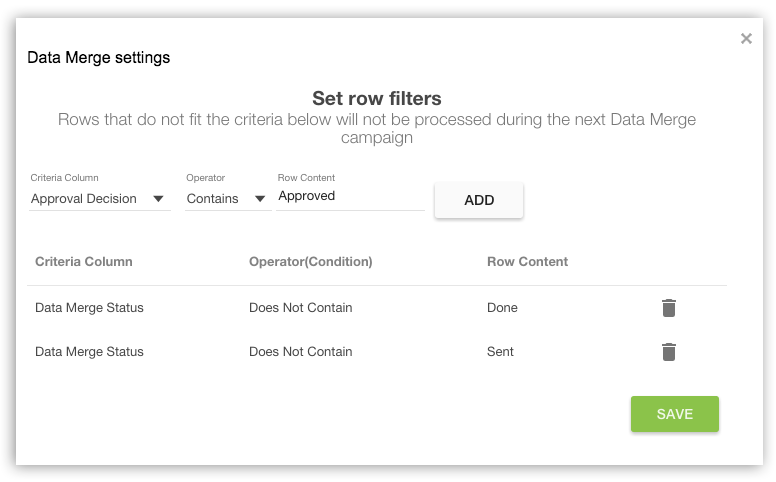 With G Merge's new release (just in time for evaluation season!) Brian can now use the filters and the scheduler to make the add-on run on a schedule, with the condition being "Approval Decision Contains Approved."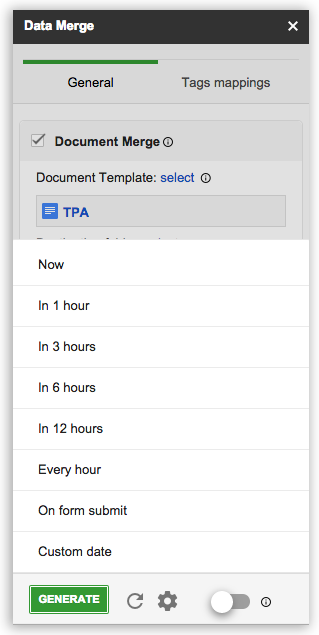 G Merge automatically creates the merged document, and sends the URL to the approving principal for e-signing, before the document is passed on to the teacher for review. When the system is up and running, the number of teachers can go up to 200. As G Merge now displays the url of the generated document right inside the spreadsheet, keeping track of the evaluation forms is easy.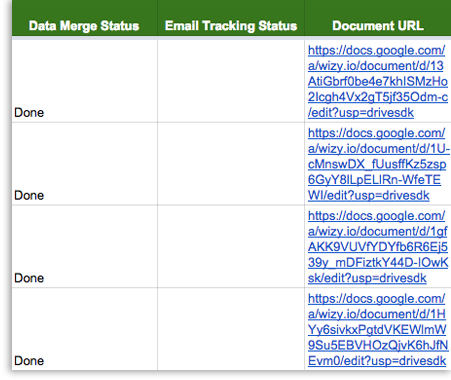 He's spent many hours on the project, so Brian is understandably ecstatic to see it about to become part of the school's systems. "I really thought it was never going to happen," he says, "and it wouldn't have happened except for Data Merge."
Available in the GSuite Add-Ons Marketplace, you can start using G Merge right now. Enjoy a free 200 document or mail merges trial or get the unlimited plan for only $6/month.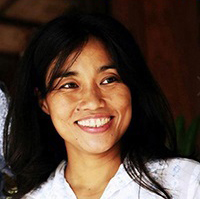 Wizy.io's customer success director Apol Massebieau has been a newspaper journalist, magazine editor, TV show host/producer, essay and fiction writer, and toy designer. She was an early adopter of Etsy and continues being fascinated by how small businesses thrive online.