Karen is an accomplished triathlete who has transformed her passion for sports into a business training children in running, cycling and swimming. She caters to different age groups, from seven-year-olds to teens, so her training programs have to be personalized.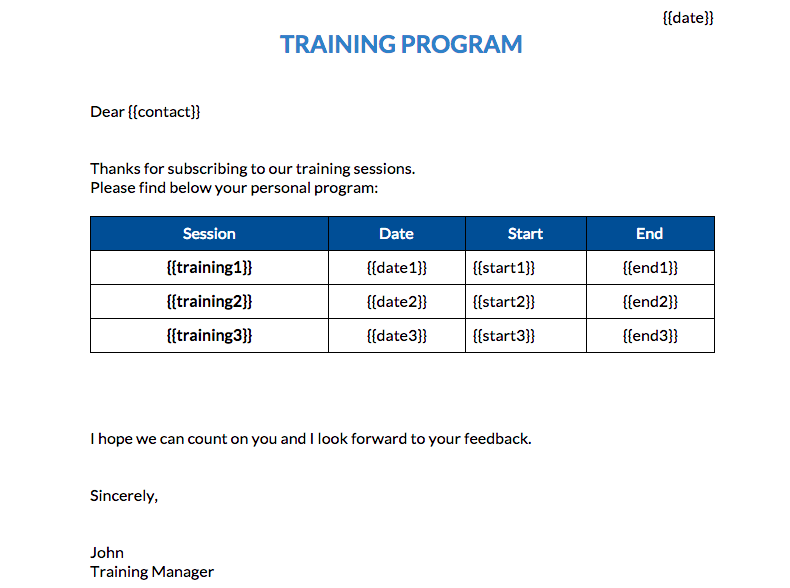 Always looking for the most efficient way to get things done, Karen will appreciate G Merge. It's an add-on that works with Google Docs and Google Sheets, that lets the user create documents with individualized details taken from information listed on a spreadsheet.
Karen will make a template document, similar to the image at left.
Then with the G Merge add-on, she will link it to her spreadsheet. (See image below.)
She can choose to have her docs as PDF files, and she can even send these out as emails to her customers' parents. That's it! She's on her way to helping a new batch of young athletes conquer the Ironman.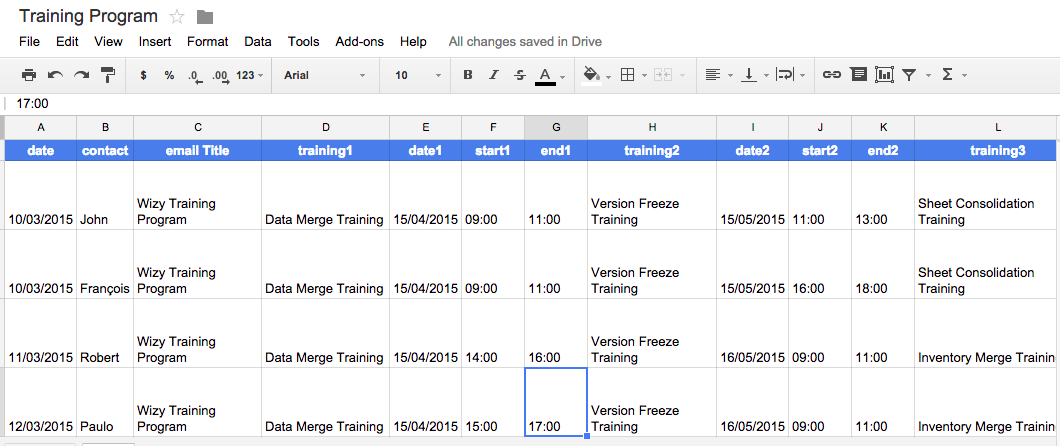 Get your G Merge add-on with free trial here.
Or learn more about G Merge: Schedule a demo by clicking here.
You can also use Data Merge for:
Thank-you letters
Monthly employee reporting
Events invitations
Monthly customer invoicing
Classroom evaluation reports