When we built our add-on, G Merge: Doc Merge & Mail Merge with Attachments, we wanted to make a hardworking tool to make your life easier. The guys behind Google seem to think that we have accomplished that! Don Dodge, Developer Partner Advocate at Google for Work, says, "We're happy to announce that Wizy.io's G Merge is one of the New & Notable apps in the Google App Marketplace for September."
New & Notable, according to the Google for Work blog, is a section of the Google Apps Marketplace that showcases the latest and best third-party apps and integrations for Google Apps.
G Merge: Doc Merge & Mail Merge with Attachments lets you create personalized mail merges and documents right from your Google spreadsheet. You can generate a number of formats – email, PDF, document and spreadsheet.
We have big fans among professionals working in sales and marketing, as well as educators. They use Doc Merge & Mail Merge with Attachments to make order forms, contracts, invoices, and term reports, among many other things.
Says Don Dodge. "With the New & Notable section in the Google App Marketplace, you can find powerful new apps and integrations across a range of categories that extend the capabilities of your Google Apps experience and make your teams more successful."
Try this New & Notable app by clicking here.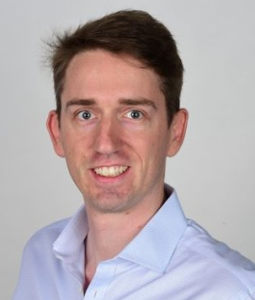 A strong entrepreneurial spirit and a love for challenges define Gilles Meiers, Wizy.io's Growth & Marketing Director. A transplanted Frenchman, Gilles was previously with Paris-based Revevol and Global Innovation in New York.