Slowly but surely, remote work is becoming part of the way we do business.
Futurist Faith Popcorn predicted it back in 1981, when she first talked about cocooning. It's a trend that has people preferring the safety of their homes to the harsher outside environment. Just recently she predicted that in 2025, majority of adults in the United States will be working from their homes. That's less than 10 years from now.
It does seem inescapable. The world has gone global. It's about finding the best talent, wherever that talent may be. And you can't very well expect a developer based in Manila to come work in your San Francisco office.
Add to that the fact that now making up the biggest chunk of the workforce are millennials with their demand for work-life balance and flexibility. Companies who want to keep their best employees really must offer the option to work from home.
It's not all about the employees, of course. Remote work makes sense for companies because they end up paying less for such things as overhead and HR expenses.
How to make remote work, well, work?
We think that Brian Bacon of the Oxford Leadership Academy hit it home when he said in this article, "How a team talks together will determine how well it works." The article talked about meetings in general, but it's solid advice for remote teams.
When your colleagues are dispersed, team performance depends a lot on the quality of your conversations. High-quality conversations naturally lead to increased team productivity. And it all begins with a culture of trust. Our own CEO Laurent Gasser has already talked about the importance of psychological safety in this blog.
In video chat meetings, each member of the team should be given opportunity to talk. No one person should hog the limelight. For global teams, team members should be aware of the cultural factors at play. How do people from different cultures get their ideas across, and how does each one handle conflict?
On regular days, most conversation in remote teams happens via emails and on chat. It is important to get employees who can communicate their ideas well via the written word. It's a double win: a person who writes clearly, is a person who is thinking clearly. That's somebody you want in your team.
To facilitate everything, technology in the form of communication systems must be installed. Then their adoption must be ensured.
This article presents a very candid account of how Automattic, makers of WordPress, went through a process of trial-and-error before settling on their present system that involves the chat app Slack, an app they developed called P2 for more in-depth discussions, and Zoom video conferencing.
Paul Farnell, says of how they manage it in his company Litmus, "Edits go in Google Docs, status updates go in Basecamp, files go in Dropbox, meetings happen on Blue Jeans."
In our next blog post, we'll be talking about how we at Wizy.io have adopted our new chat app WizyRoom to improve the quality of the conversations in our globally dispersed team.

To sum up: Get team members who know how to communicate, nurture an environment for healthy conversation, and provide the right tools to get that effective conversation going. You then have the makings of a killer remote team.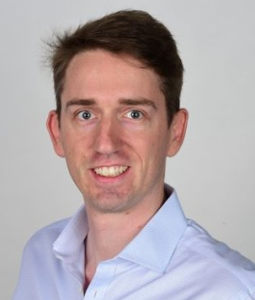 A strong entrepreneurial spirit and a love for challenges define Gilles Meiers, Wizy.io's Growth & Marketing Director. A transplanted Frenchman, Gilles was previously with Paris-based Revevol and Global Innovation in New York.