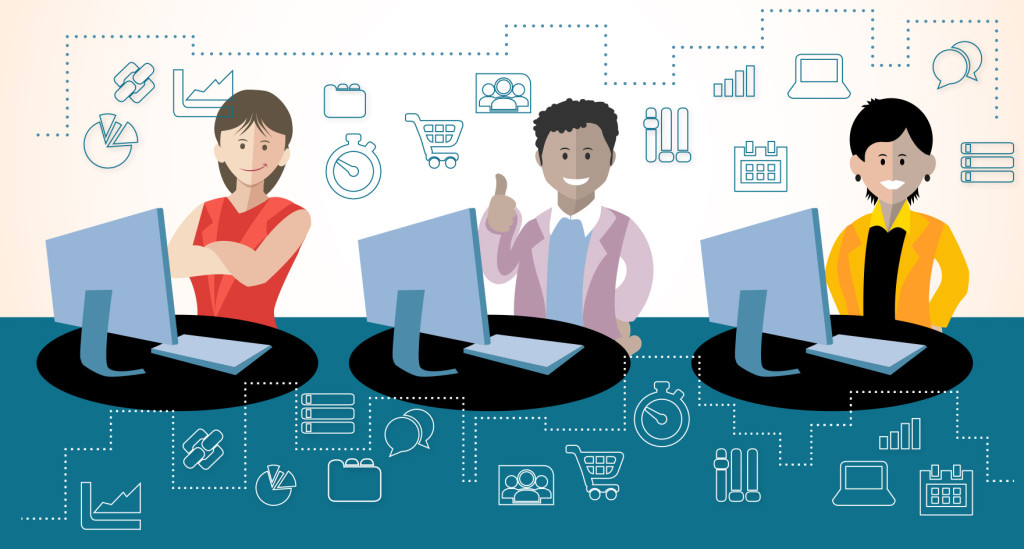 Form Workflow Plus is both a standalone Google application and a Google Sheets add-on. Anyone can install the Form Workflow Plus application, but only workflow creators need to install the Form Workflow Plus Add-on via Google Sheets on the G Suite Marketplace.

UPDATE: Form Workflow Plus has been re-verified by Google and users should no longer see the below error. However, we're keeping this post up as knowing what we use the permissions for is still useful and informative.
It's come to our attention that as of October 28, 2019, any Form Workflow Plus workflow creators installing the add-on on a new device or spreadsheet are now getting a message saying "This app isn't verified" similar to the screenshot below:
What does "This app isn't verified" mean?
This can sound alarming, but what this simply means is that the app developer needs to submit the add-on for review to Google every time we push a new version of the code. To go under review means that we need to identify and explain how we use the permissions that we ask for when installing the add-on.

In some cases, this review can take some time, and users trying to install the add-on will see the message come up.

We are currently working with Google with regards to verifying the latest version of our add-on, and once it has been verified, you will no longer see this message.

What changes were made?

The change is on Google's end. Despite Form Workflow Plus using the same scopes since the beginning, and was originally verified, Google has identified that the ContactsApp API is now classified as a sensitive scope and thus the app needs to be reviewed again for verification.

Form Workflow Plus uses the ContactsApp API when adding reviewers during the setup of steps and conditions so that it auto-completes, as a convenience to the user.

Since this is now a sensitive scope, we will be removing this and no longer ask for permissions to access the workflow creator's contacts. This will then be submitted to Google for review, which is expected to be completed within 3-5 days, depending on Google's turnaround time.

In the meantime, you can review our Privacy Policy, Security Policy, and Terms of Service.

Form Workflow Plus does not rent, sell, trade or disclose users Personal Information to third parties.

How do I proceed with installing the add-on?

Click on Advanced, then click Go to Form Workflow Plus Add-on. It will then show you the permissions that the add-on is requesting. Click Allow to complete the installation of the add-on.
What permissions are being requested?

The permissions we ask for are only used to manage workflows (via the spreadsheet and forms), add reviewers (access to contacts allows for autocomplete), display a third-party text editor (for creating email templates), sending approval emails (from the workflow creator's address), and communicate with the Form Workflow Plus application (where you can manage workflows, users, your subscription, etc.).
Our Privacy Policy includes details on how we use the following permissions in detail.
That said, we'll try to explain a little more in layman's terms how we use these permissions.
See, edit, download, and permanently delete your contacts: Contact access is used for adding reviewers when setting up the steps and conditions for your workflow approvals. When adding a reviewer, it is the access to your contacts that allows the add-on to auto-complete the addresses.
See, edit, create, and delete your spreadsheets in Google Drive: Form request submissions are recorded in a spreadsheet (each form = 1 row). The add-on pulls information from the spreadsheet to display data that helps you to manage your workflows.

View and manage your forms in Google Drive: Form Workflow Plus allows you to create your own forms. You can also link any existing form to the spreadsheet, and browse Google Drive to select the form to be used.

Connect to an external service: While the add-on is only used by Creators, the external service in this case is the Form Workflow Plus application where creators, owners, reviewers, and requesters can view and/or manage the forms or approval workflows, as well as status reports, and it pulls information from the add-on and spreadsheet.

Send email as you: Emails sent to requesters and reviewers are sent from the workflow creator's email address.

Allow this application to run when you are not present: Requesters can submit forms, which trigger emails to reviewers for them to approve at any time.

Display and prompt third-party content in prompts and sidebars inside Google applications: We use a third-party editor to create email templates. The saved/completed templates are stored with Form Workflow Plus and are not visible to the third party.

You may also refer to our Help Center article about this here: I'm getting "This app isn't verified" when installing the Form Workflow Plus add-on. What does this mean and how do I proceed?
Why should I trust Form Workflow Plus?

Form Workflow Plus, powered by the wizy.io team, has been around for a while and we have many loyal paying customers, mostly schools, universities, and small-to-medium businesses, that have renewed their subscriptions over the past three years because the add-on does what we say it does and we have never compromised any of their data or their businesses.

Google recently changed the availability of the application and the add-on to just G Suite Marketplace, where the Form Workflow Plus add-on has an average rating of 4.6 out of 5 stars, but you can also check out the old Chrome webstore listing for other great reviews.

Please rest assured that we will never sell or share your data to third parties, nor use the permissions we ask for for anything other than the specific functions required for Form Workflow Plus to function as per the user's specifications.
We are also currently working with Google with regards to changes we've made to the add-on to reduce asking for sensitive or restricted permissions.

What permissions do you think are absolutely necessary to get Form Workflow Plus to work optimally for you?