Did you know that you can keep up with your team in WizyRoom as you work inside Gmail? Yes! You can, at the same time, have conversations with your colleagues on chat, and with your clients and suppliers on email.
You just have to install the WizyRoom extension from the Chrome webstore. Once installed, you will see the WizyRoom icon in the top right corner of your Chrome browser. Refresh your browser,  and you are ready to start using WizyRoom inside Gmail.
Click the WizyRoom icon. From the drop-down menu, choose Toggle Sidebar.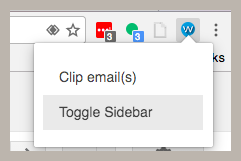 The WizyRoom sidebar will open, and you will see all your chat rooms.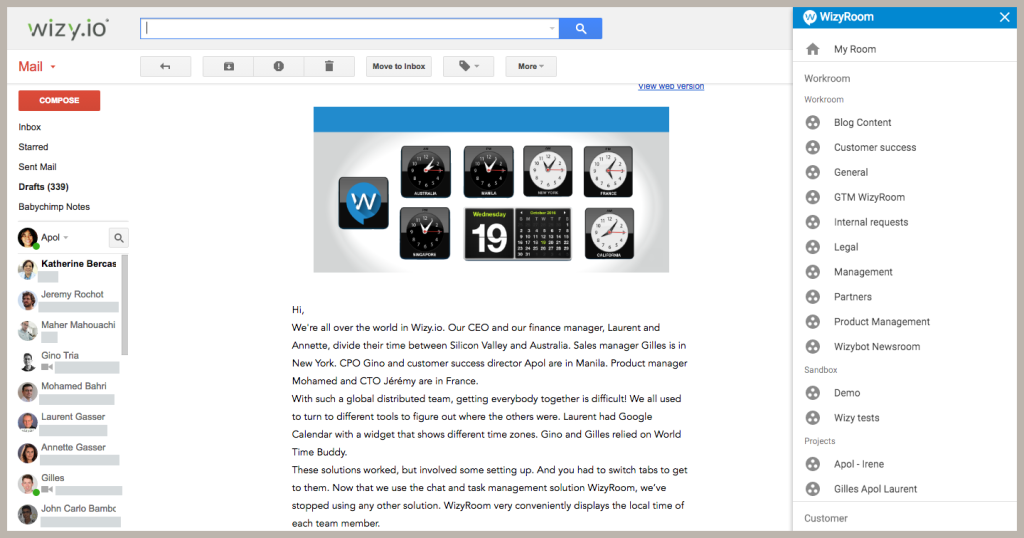 Click on the room you want to be in. You will see the chat thread going on inside. Begin typing to participate in the conversation.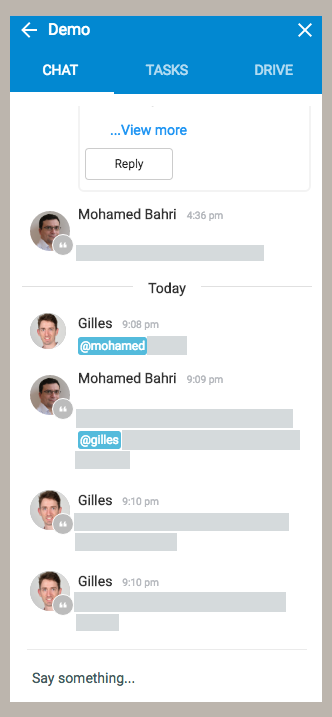 Click on the Tasks tab to see what needs to be done. Check off the jobs you've accomplished. Assign new tasks to colleagues.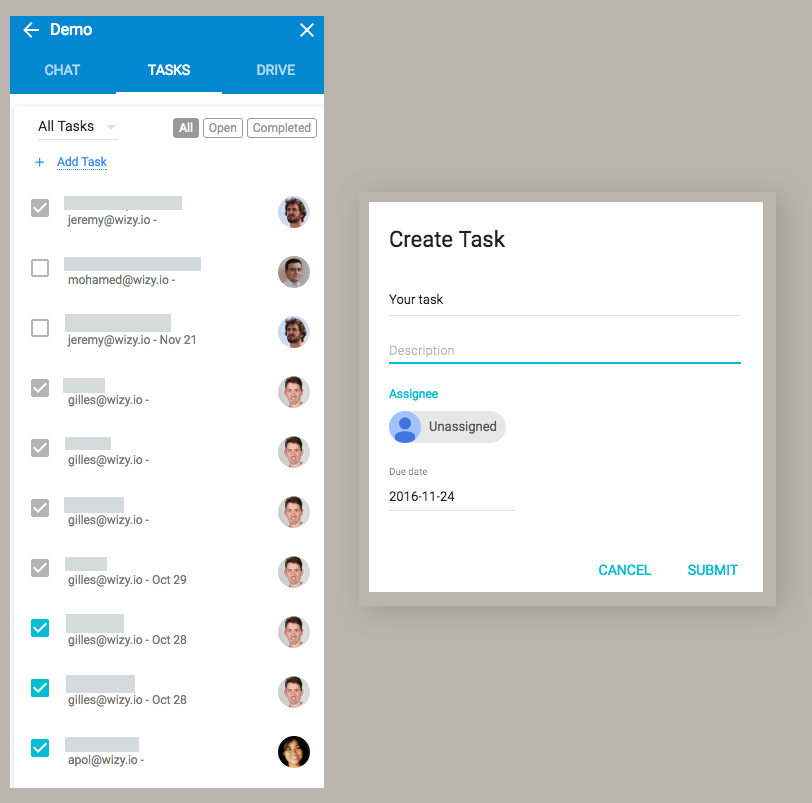 The Drive tab will contain the list of all files that have been shared inside the chat room. Click on any one of them to open the file in another tab of your Chrome browser.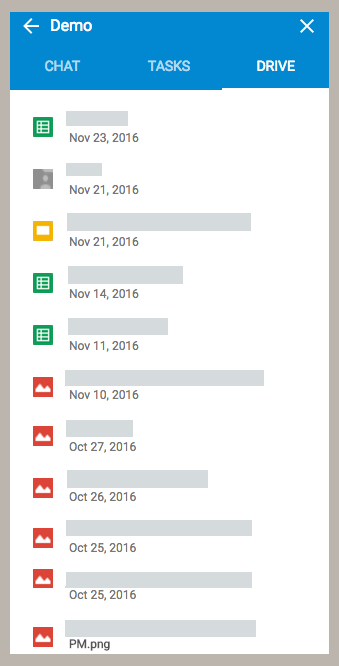 Work with your team as you email away. Get WizyRoom here.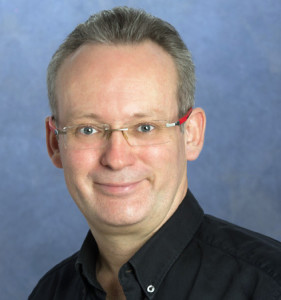 From 2006 to 2012, Wizy.io CEO Laurent Gasser headed Revevol, a consultancy in Paris that he co-founded and built to become one of the most important Google Apps resellers in the world. He moved on to head the startup Collabspot, a Gmail extensions. In 2015, he founded Wizy.io from teams from the two companies.