We're all over the world in Wizy.io. Our CEO and our finance manager, Laurent and Annette, divide their time between Silicon Valley and Australia. Sales manager Gilles is in New York. CPO Gino and customer success director Apol are in Manila. Product manager Mohamed and CTO Jérémy are in France.
With such a global distributed team, getting everybody together can become difficult! We all used to turn to different tools to figure out where the others were. For example, Laurent had Google Calendar with a widget that shows different time zones. Gino and Gilles relied on World Time Buddy.
These solutions worked, but they did involve some setting up. And you often had to switch from one tab to another to check if the person you wanted to communicate with was on work hours.
Now we've stopped using any of them. They have become unnecessary because we are working together inside the chat and task management solution WizyRoom. It very conveniently displays the local time of each team member inside the app.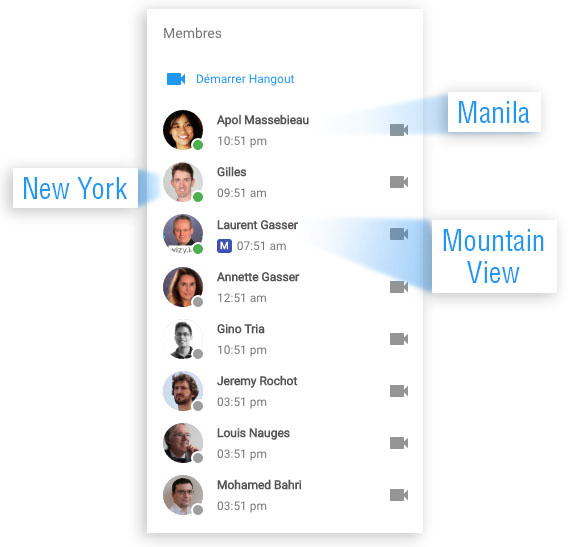 You'll see it in the right sidebar, next to each person's name. It's a small detail that makes working together easier. No setup is required, the area-specific times appear automatically. And you see the time right where you are working. No more switching from one tab to another. Each person is saved at least 20 minutes a day with this.
Want to try WizyRoom for your remote team? Get it here.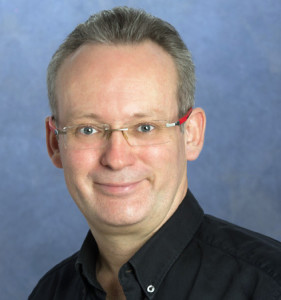 From 2006 to 2012, Wizy.io CEO Laurent Gasser headed Revevol, a consultancy in Paris that he co-founded and built to become one of the most important Google Apps resellers in the world. He moved on to head the startup Collabspot, a Gmail extensions. In 2015, he founded Wizy.io from teams from the two companies.